Pumpkin Soup is a kid friendly vegan meal. It's a a great nutritious recipe that can be a cooking activity for kids as well.
Pumpkin Soup is also a baby friendly meal and full of benefits.
In fact you can start feeding pumpkin to your baby as early as 6 months.
Here's the baby friendly recipe.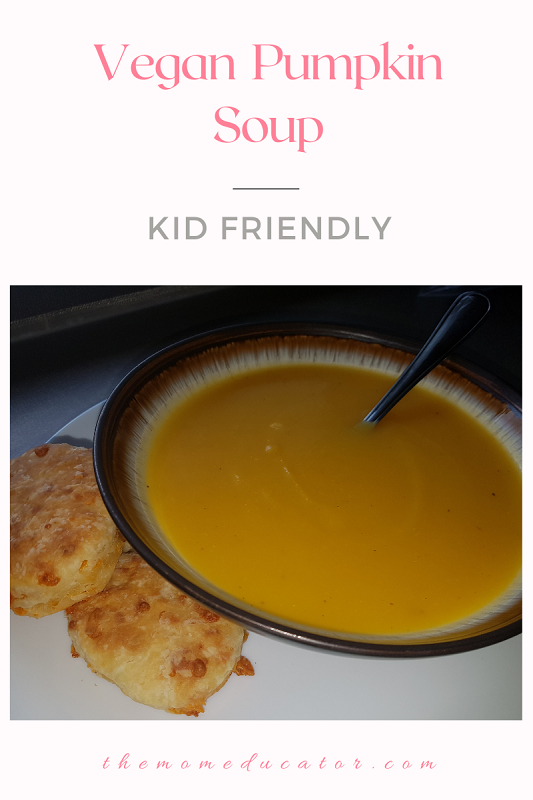 During the Fall season, this becomes one of my favorite recipes. It's the best way to beat the chilly weather.
As a busy mom, I always look for something easy and at the same time healthy.
This vegan pumpkin soup is so fast and most important, so delicious!
To make this recipe fun, invite little ones to help you and make it a cooking activity for kids.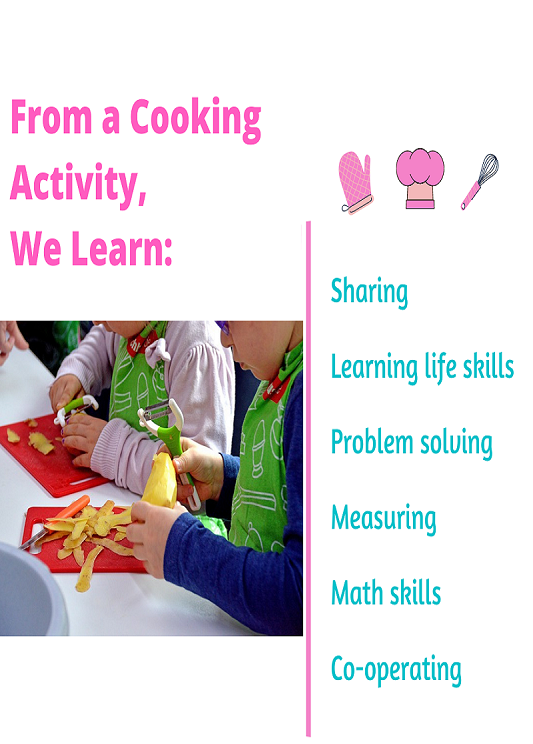 Little helpers can help you with: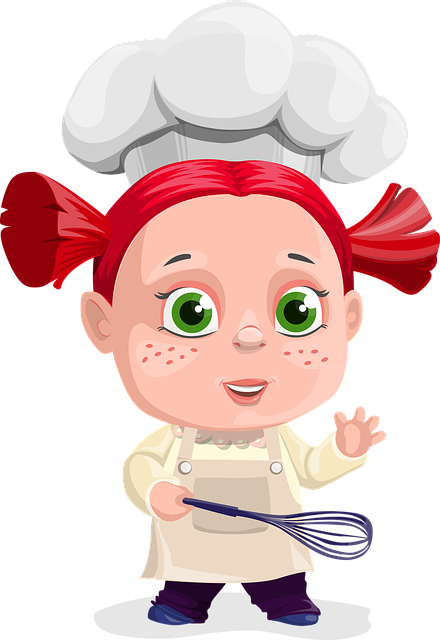 Scooping the seeds out from the pumpkin.
Adding Salt and Pepper
why is it important to consume pumpkin during the cold weather?
Pumpkin is rich in vitamins, minerals and antioxidants that boost the immune system.
Here's 7 reasons why you should eat pumpkin this Fall!
Can I make Pumpkin Soup with Pumpkin Can?
Yes, you can. And it will taste exactly the same.
We all have those days where we don't feel like cooking but at the same time, we want to eat something healthy and homemade.
Just make sure it says Pumpkin Can not the Pumpkin Pie Filling.
What side dishes go with soup?
I personally prefer to have my soup with some fresh biscuits.
But some days, I serve it with garlic toasted bread, Focaccia or grilled cheese. Check this link, for more ideas.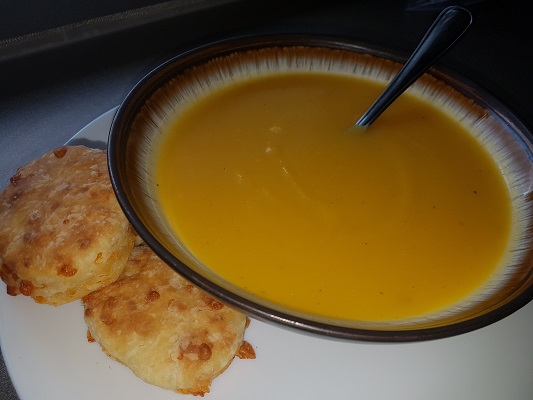 Why you should invest in a Dutch oven if you're a soup amateur?
Dutch ovens are ideal for maintaining low-and-slow temperatures for a long time. Which makes them perfect for winter.
I will link below my favorite Dutch oven if interested to get one for yourself. They're so worth the money!
Yield: Serves 2
Easy Pumpkin Soup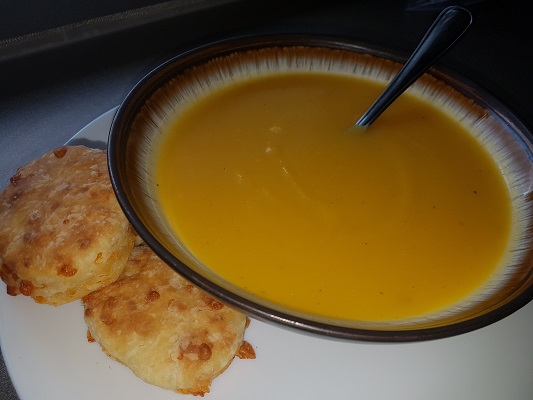 Ingredients
1 mini pumpkin
1 small onion
1 garlic clove
1 tbsp. olive oil,
1 bay leaf
salt & pepper
Instructions
Start by peeling your pumpkin and removing the seeds. Then cut it into large pieces.
Cut your onion into 4 pieces
Into your Dutch oven (or any casserole), add the pumpkin, the onion, garlic, olive oil, the bay leaf
Season with some salt and pepper
Add the water to cover your ingredients.
Cook it for 20 mins and let it simmer until you see the water got evaporated but only a little bit is left for this mixture to blend.
After it's done. Let it cool down a bit before you blend it.
Remove the bay leaf.
Blend it and enjoy!
Notes
This soup is vegan and gluten free!
---
For the Dutch oven:
---