20 Christmas crafts & activities for preschoolers to do at home or daycare. Easy activities for kids to do during this Christmas/ Holiday season.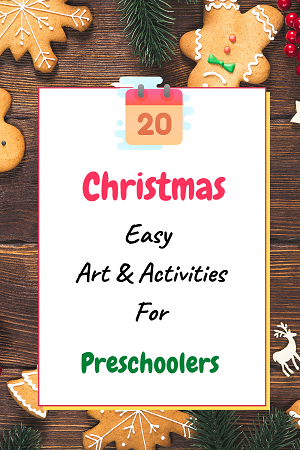 This post contains affiliate links
Winter is one of my favorite seasons. You get not only to enjoy outdoor play with children using the snow and making a snowman but also to bring joy at home doing some fun activities while staying cozy
As a teacher during this time, I used to spend most of the time outdoors because I used to see the joy and happiness in those little one's faces
In this article, I am sharing with you 20 Christmas crafts & activities for toddlers & preschoolers that you can do either at home or daycare.
1) Thumbprint Art Candy Cane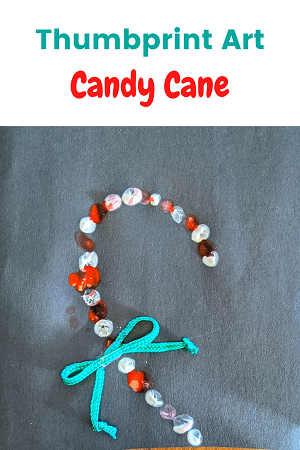 For this easy art, you'll only need some construction paper, paint, and a ribbon at the end for decoration.
2) Christmas Ugly Sweater Art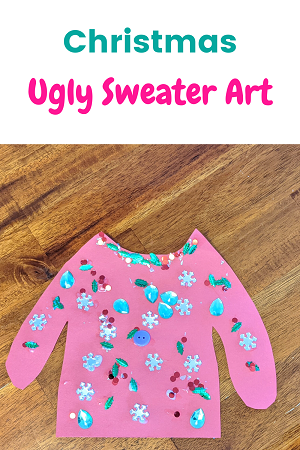 For this easy Christmas art, cut some construction paper in a shape of a sweater, add some glue, buttons, stickers, and small Christmas ornament filling. Let the children glue these objects to decorate the sweater.
3) Heavenly Scented christmas playdough
There's nothing better than playdough to calm children and keep them busy… Make this easy heavenly scented Christmas playdough for them to make their day 🙂 Recipe here!
4) Christmas Art: Gingerbread House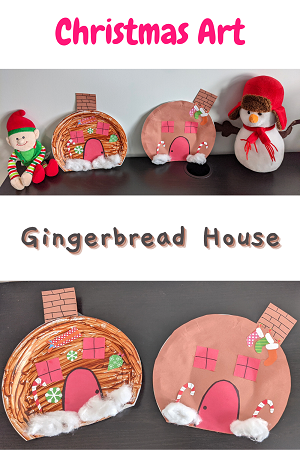 You'll need paper plates, construction paper, cotton, paint, and some old Christmas paper gift bag. Cut everything in advance and set it aside. Children can choose to either paint the paper plate or glue some brown construction paper to it. After that, they can decorate the Gingerbread house with the Christmas paper gift bag pictures (candy cane, socks,…etc) add the windows, fireplace, the door, and finish with some cotton.
5) Christmas Baking with kids: gingerbread man cookies
Nothing is more fun than baking with kids and making their favorite Christmas cookies. Full recipe here!
6) Santa Beard Cutting Art Activity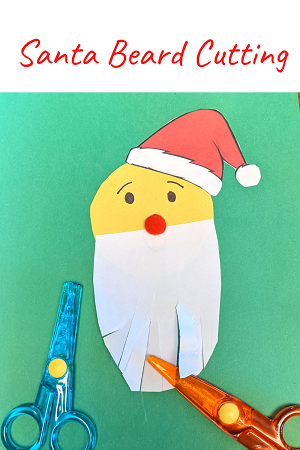 Draw a Santa face in construction paper, add a pompom as a nose, a hat, and white paper as a beard. And let children practice their scissor skills.
7) Christmas Memory Matching Game For kids
Grab your free printable here!
8) Christmas Science Activity for kids
Easy preschool science experiment. To make Magic Milk, all you're going to need is milk, dish soap, food coloring, a plate, and some q-tips. Watch the full video here!
9) Christmas Mittens Art for kids
Read more about the activity. Here!
10) Fun math activity for kids: counting snowman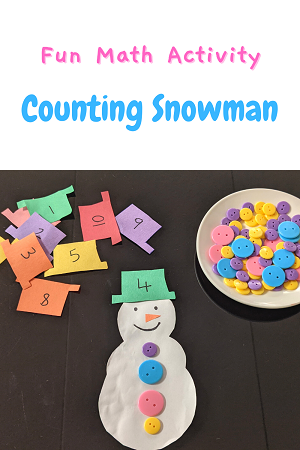 For this fun activity, make a snowman with some white paper. Cut different hats using construction paper and write numbers on them. Add buttons and start counting!
11) Christmas winter small world play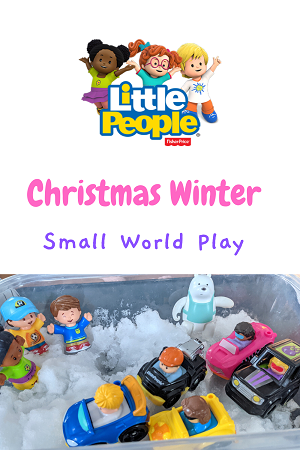 Easy Christmas Winter small world play using snow and small figurines. Fill a bucket with snow, add the figurines ( I used Little People), and let the fun begin!
12) Melted snowman easy art for kids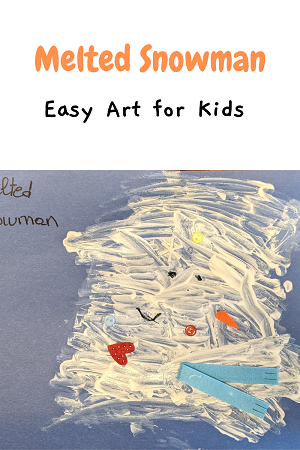 You'll need construction paper, white paint, and some snowman decoration from the craft aisle in the dollar store.
13) Almond banana cinnamon kid-friendly smoothie
Easy Christmas kid-friendly smoothie. Full recipe here!
14) Christmas invitation to play for kids
For this Christmas, small world play for kids, check out the link here!
15) christmas winter hats art for kids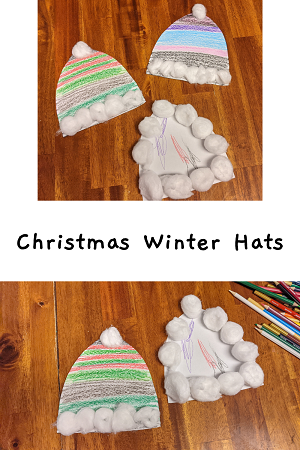 To make this easy Christmas art, you'll only need white paper, cotton, and crayons. And let children make lovely Christmas Winter hats.
16) Color sorting mittens & pompoms activity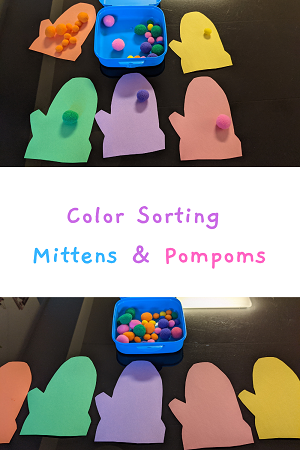 Cut some colorful construction paper into a mitten shape, add pompoms and invite the children to play! Let them sort every pompom with the right mitten.
17) Baking Christmas cookies with kids: vanilla cookies
To make these delicious easy Christmas cookies with kids using only one dough, check the full recipe here!
18) christmas winter wonderland small world play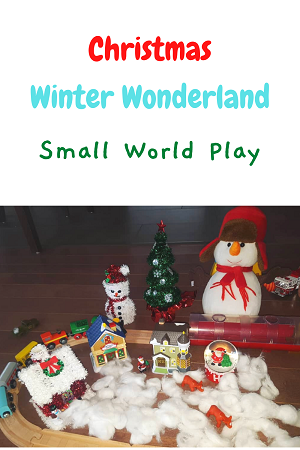 Using cotton, Christmas-themed puppets, Christmas decorations, Winter animal figurines, and a wooden train you can make this easy fun activity
19) Christmas Winter Stories for kids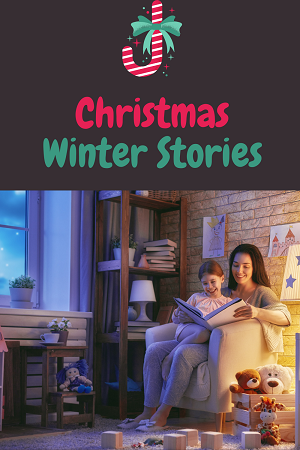 Nothing is more fun than reading Winter-Themed books on a cozy night. Here are some of my favorite Winter/Christmas books for kids:
20) Building a snowman with kids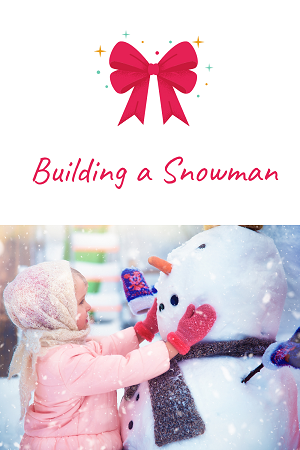 On a snowy day and if the temperature isn't too cold, dress warm and take the children outside to build a snowman. This fun activity will surely make some great memories 🙂
I hope you try these 20 fun Christmas crafts & activities with your preschoolers. And remember that free play is essential in the child's development.