These easy holiday cookies are a great activity to make with kids. They're so delicious and with few ingredients only!
With only one batter, you get to have 6 different type of sugar cookies.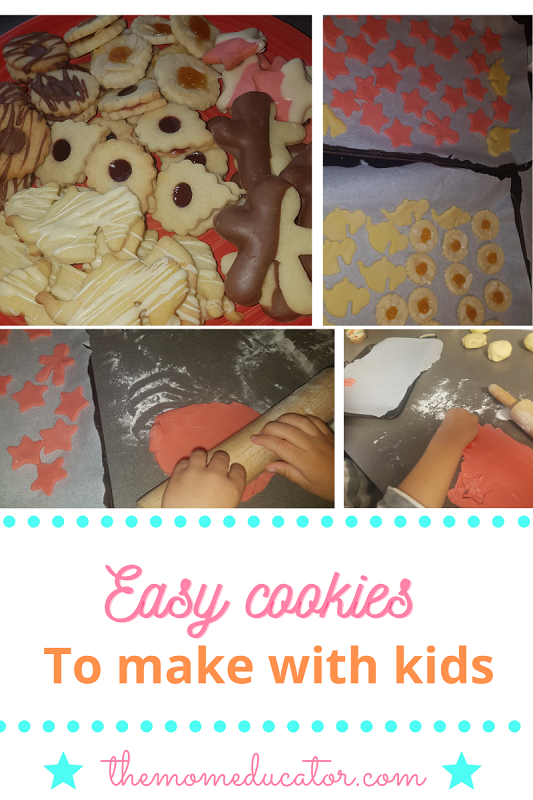 This post contains affiliate links
These Christmas cookies are flavored with vanilla ( I used Vanilla Sugar) , so they smell wonderful when baking in the oven. Kids will have so much fun pressing out the pretty shapes and decorating them.
My two year old son had so much fun baking these with me. He loved pressing out the shapes and decorating with the chocolate.
Your kitchen will be full of flour and that's okay. Because you will make your little ones day…
Baking and decorating cookies is one of the best fun activities to do with kids. They find it similar to playing with playdough but it's edible!
What do children learn from cooking ?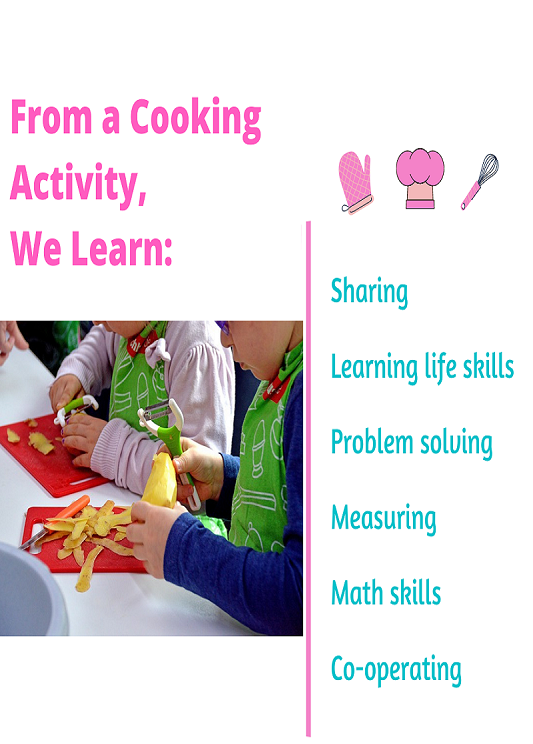 To make these easy Holiday cookies with kids, you'll need:
350 g soft room temp butter
150 g powdered sugar
1 egg
400 g all purpose flour
1 vanilla sugar packet
A dash of salt
Cream the butter, sugar, egg, salt and vanilla together. Add the flour, one spoonful at a time, and mix.
Divide the dough into 6 equal portions to make 6 type of cookies.
Take 3 portions and leave them as is.
And for the three other portions:
Portion 5
Add 1 tsp of Almond Butter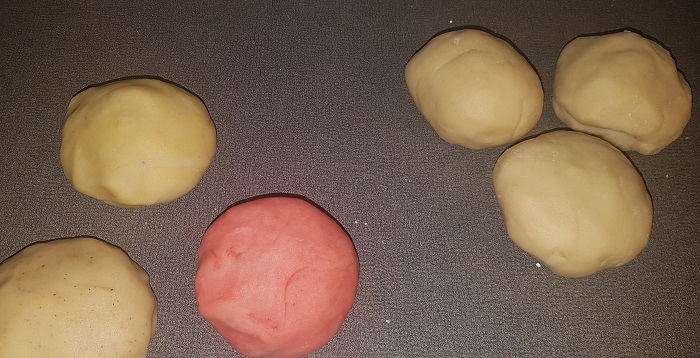 Instructions:
This is the fun part, where you and your little ones get to roll the dough to shape these cookies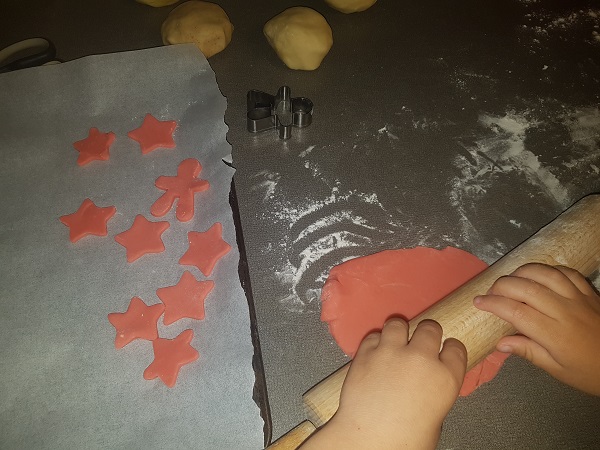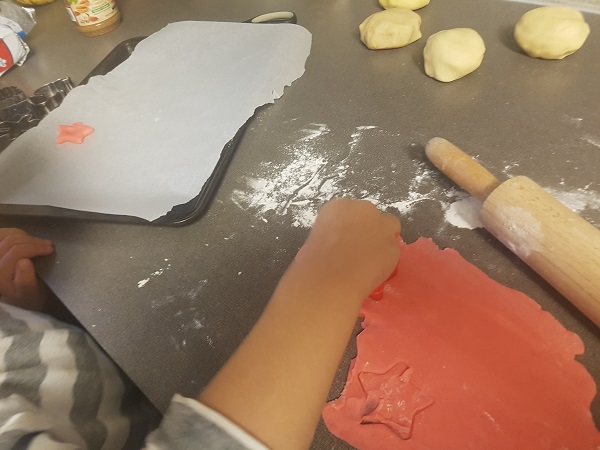 Let the kids pick the shapes they want and cut the dough using the cookie cutters.
For the thumbprint cookie, brush it with some egg white so the almond flakes sticks then, add the apricot jam in the middle. ( This cookie isn't going to be decorated)
Place your cookies into a baking sheet and bake them in a preheated oven (340 °F) for 15 minutes.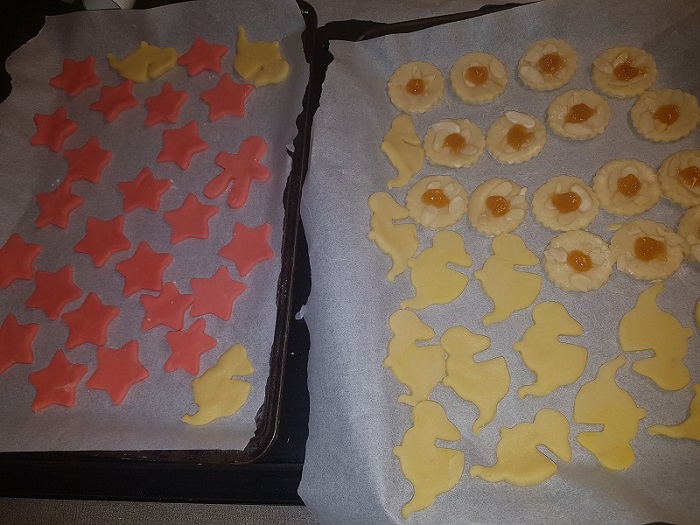 Let them cool down a little bit before you start decorating.
For the decoration:
Cookie 1: Lemon Teapot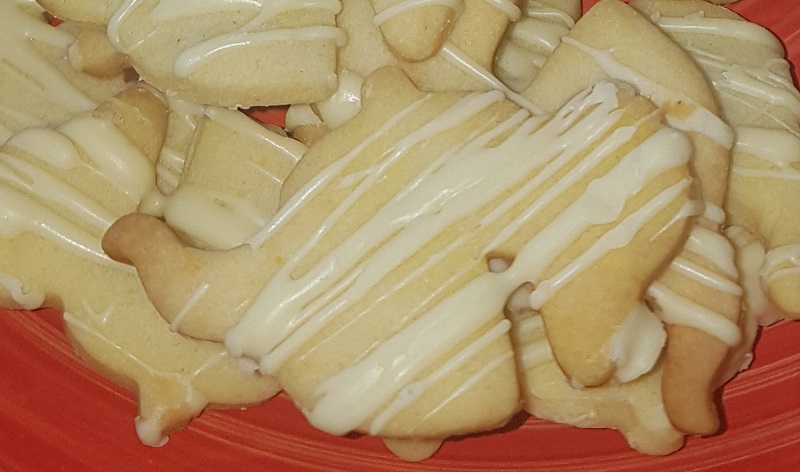 I drizzled white chocolate using simply a spoon to decorate these lemon flavored cookies
---
Cookie 2: The Chocolate Man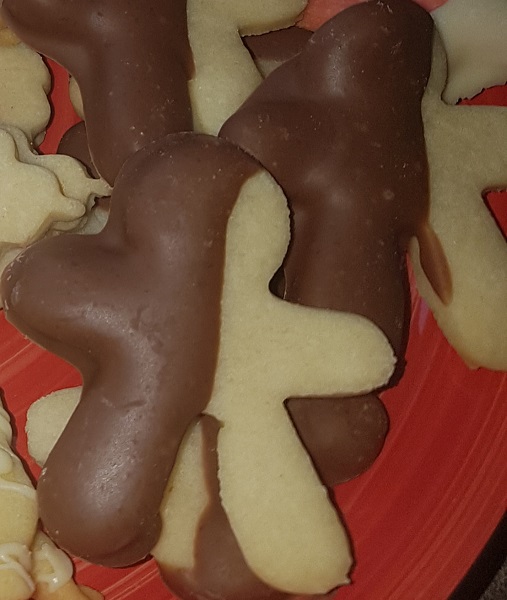 Dip your sugar cookie into some melting milk chocolate
---
Cookie 3: The Pink Star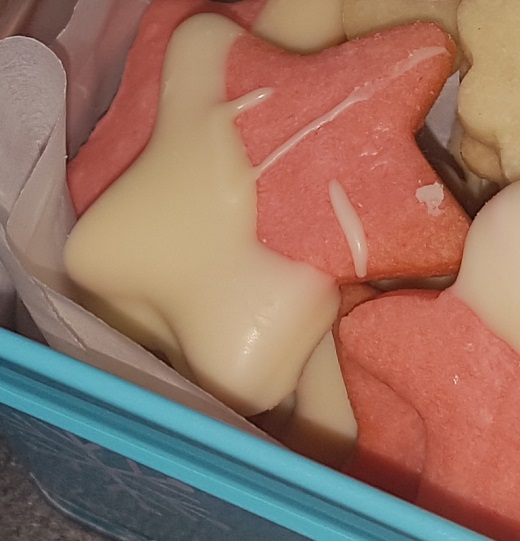 Dip your pink star into some melting white chocolate
---
Cookie 4 : Raspberry Linzer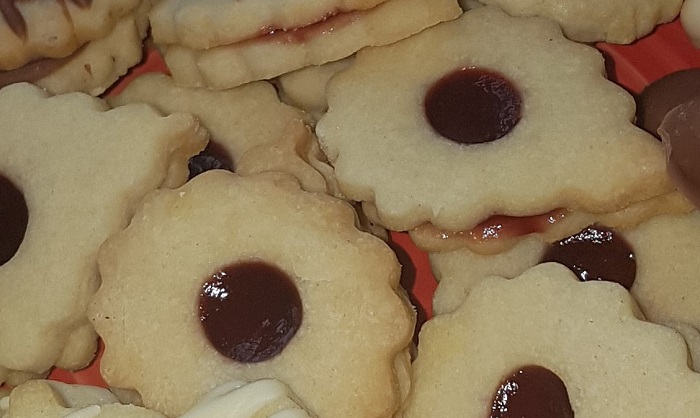 Melt raspberry jam and assemble your cookies.
---
Cookie 5: Chocolate Almond Butter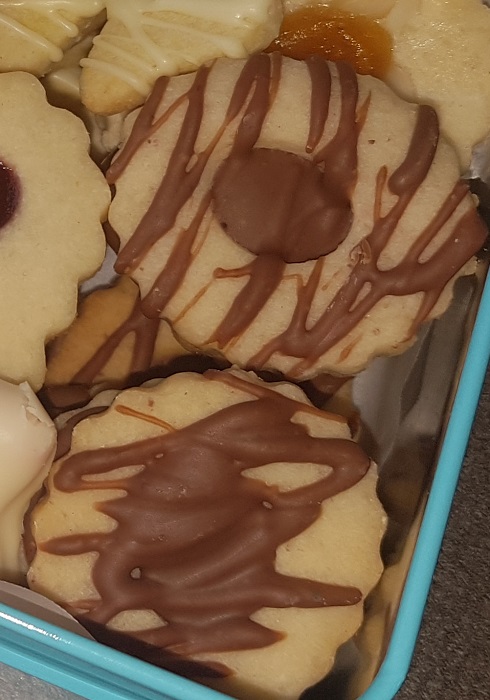 To your melting milk chocolate, add 1 tbsp. of almond butter and stir
Assemble your cookies with it and decorate from the top.
---
Cookie 6 : Thumbprint Apricot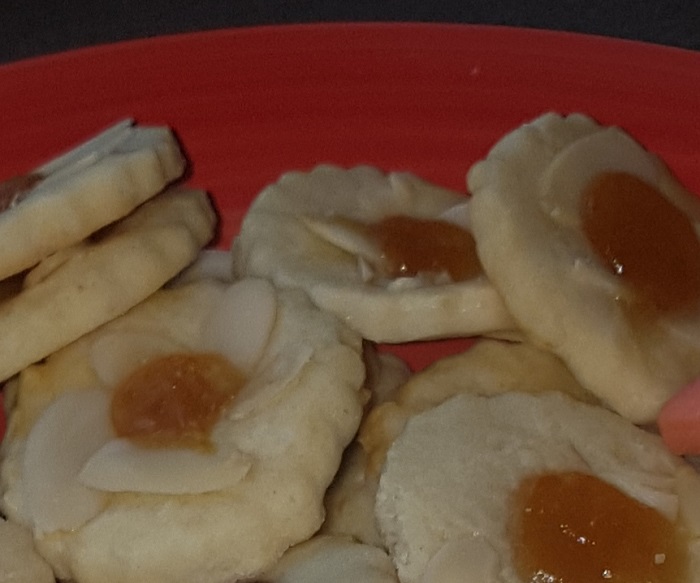 This cookie was decorated before cooking…
I hope you enjoy making these easy cookies with kids. To make some great memories 🙂
P.S: You can make these cookies with your little ones and offer them as a cookie box to someone special for e.g. in the (Teacher Appreciation Week)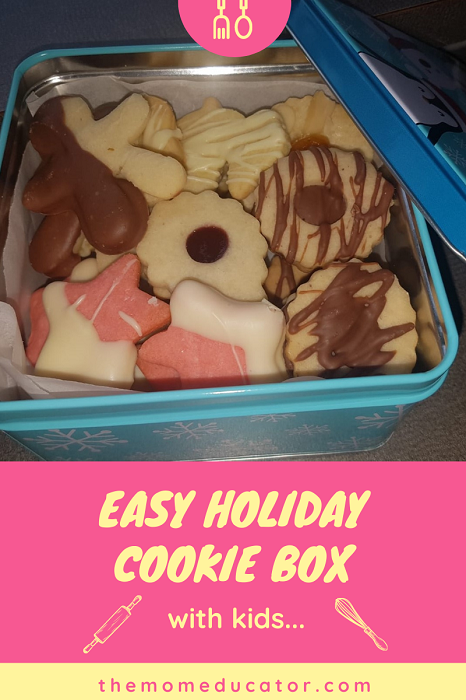 Looking to shop?