Autumn Pumpkin Patch Train Set using Autumn/Fall decorations ( Pinecones, Tree leaves, Pumpkins, Acorn,…etc. )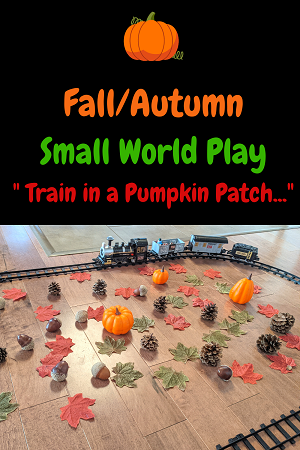 This post contains affiliate links.
Fall is a beautiful season. You get not only to enjoy outdoor play with children but also to make beautiful art with them!
As a teacher during this time, I used to spend most of the time outdoors because I used to see the joy and happiness in those little ones faces 🙂
In this article, I am sharing with you a fun small world play that will bring Fall beauty indoors.
For this Autumn Pumpkin Patch Train Set, You'll need:
A Train Set
Autumn Decorations
For the Train Set, I used Lucky Doug Electric Train Set because it moves so it's going to give the joy of a real train passing by a Pumpkin Patch… 🙂 But feel free to use any other Train Set you have.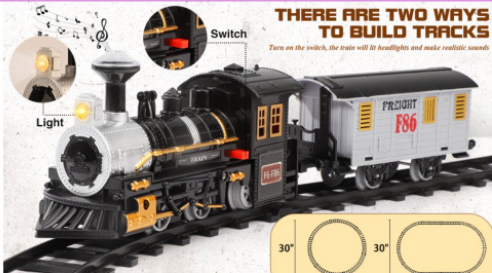 For the decoration, I picked a mixed bag of Fall/Autumn decorations from the dollar store. It comes with (leaves, pinecones, acorns, and mini pumpkins )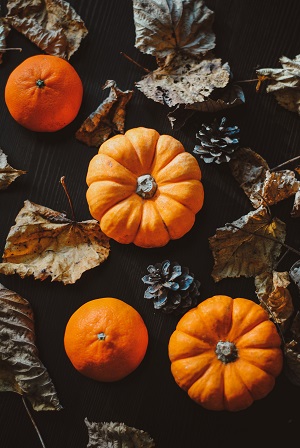 To Set Up the Activity:
Start by making the Train Set first.
Then, add your decorations. Feel free to use your imaginations to make the small world play more fun 😉
Some days during Fall Season aren't meant to be always lovely… They can be cold or rainy sometimes, which means we need to get creative and bring nature indoors and let our little ones have fun!
I hope you try this fun activity of small world play with your child or students… And remember that free play is essential in the child's development.
For more fun Fall/Autumn activities, check out my other blog post of: 10 Fall Activities For Toddlers and Preschoolers