10 Valentine's day activities for preschoolers to do at home or daycare.
Winter is one of my favorite seasons. It is full of lovely celebrations and one of them is Valentine's day.
In this article, I am sharing with you 10 Valentine's day activities for toddlers & preschoolers that you can do during this love season.
This post contains affiliate links.
1) Easy Valentine's day stickers art for kids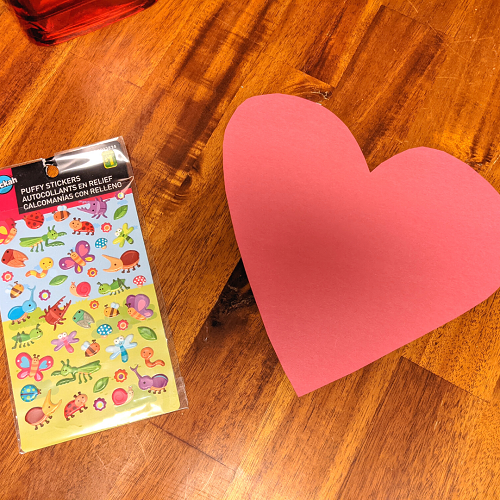 All you're going to need for this art is a cutout heart shape and some fun Valentine Stickers.
2) Valentine's Dinosaurs sensory play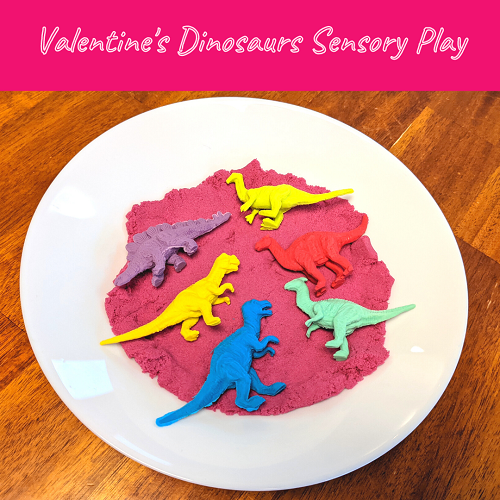 You'll need Pink Kinetic Sand and some mini dinosaurs figurines.
3) decorate valentine's strawberries with kids
Have your strawberries ready ( washed and dried ), melted chocolate and some sprinkles, and let children decorate them with you
Find the full recipe, here!
4) No bake cornflakes cookies with kids
These Valentine cookies are perfect to make with kids because they are no-bake.
Find the full recipe, here!
5) Q-Tip Valentine's Heart Art
This is a fun and easy Valentine's art to do for toddlers and preschoolers. Read the full blog post here!
6) Valentine's heart with cars toys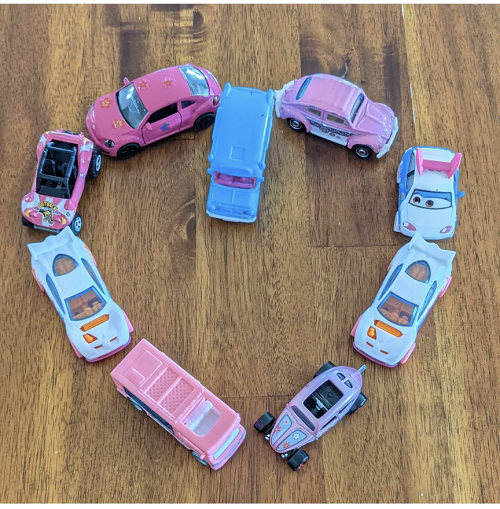 This is a fun way to introduce Valentine's day to your little car lovers. We made a heart with some pink cars that my 3-year-old have chosen. He told me "Pink cars for Valentine's" 🙂
7) Valentine's Hopscotch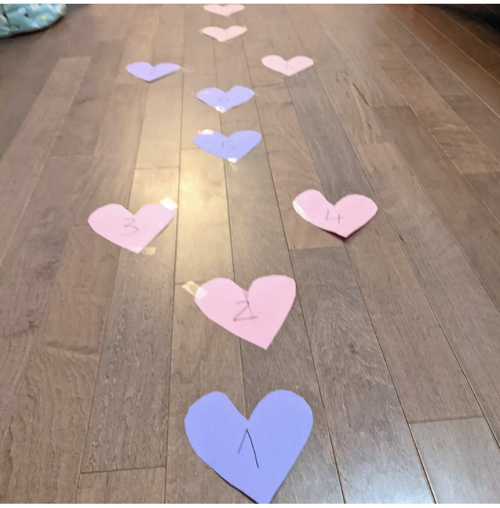 A fun Valentine's day gross motor activity to get little ones moving indoors especially when it's too cold to go out.
8) Valentine's activity book
This is a flip-flap kind of activity book. So fun for Valentine's… It has shapes, numbers, and lots of things to teach to little ones. Link
9) Read Valentine's Books
Let me count the ways how I love you…It is a fun cute Valentine's book for little ones. Link
10) Singing songs
Children love songs, any Valentine's kids songs, or just simple songs that everybody knows can be a great way to connect with your child and spend some good times together.
And to finish this blog post, here are 10 other ways to say "I love you" to kids, and Happy Valentine's Day!