These No-Bake Chocolate Cornflakes Cookies can be a great activity to make with kids. They are so delicious and very easy to make. No-bake! No-cook! and with 2 ingredients only!!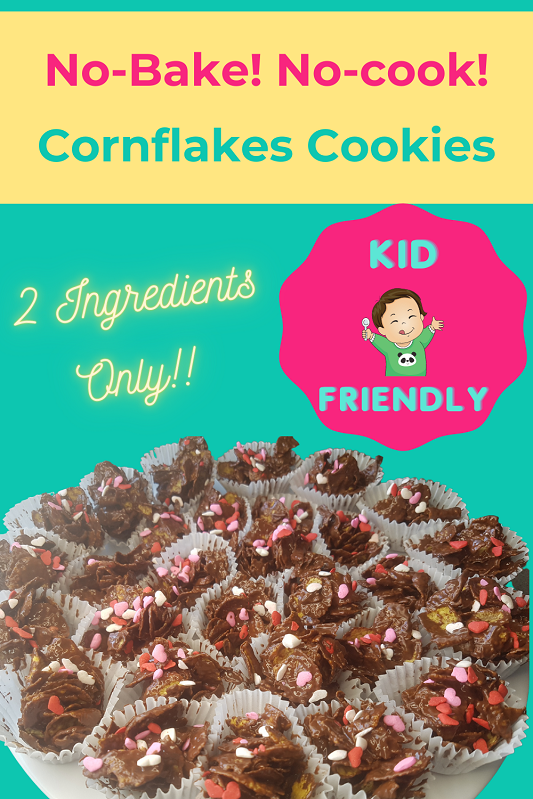 When making a recipe with kids, I always look for easier recipes that are easy and fast, because it's supposed to be a fun activity, right? We want to have fun baking together not feeling stressed out.
Little ones love baking and cooking with adults. In fact, it's one of the greatest activities for kids. They get to learn while having fun!
What do children learn from cooking?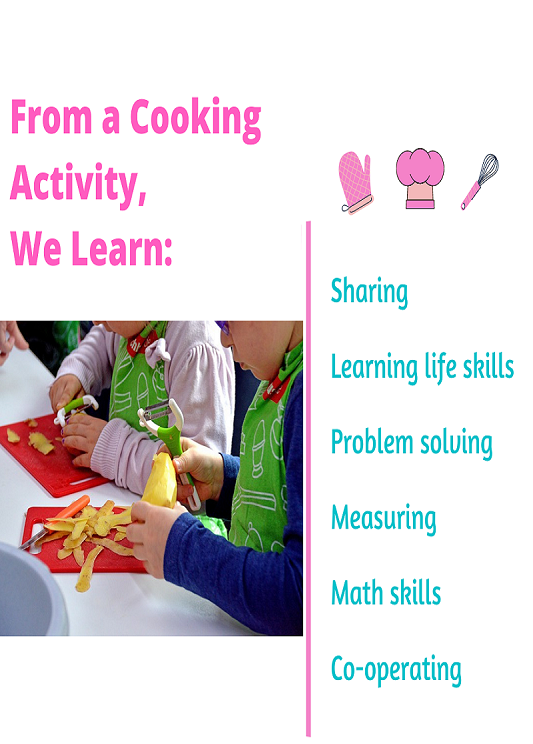 For these No-Bake Chocolate Cornflakes Cookies, you'll need: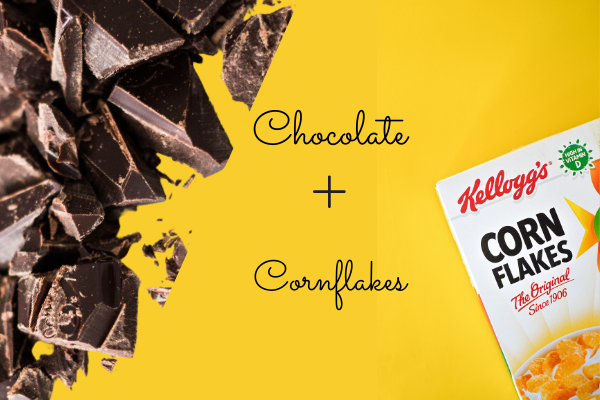 Start by melting the chocolate
Start by breaking the chocolate bar into pieces, and place it in a bowl.
Then, melt it in the microwave for 3 minutes. Keep opening the microwave in between for the chocolate to not burn.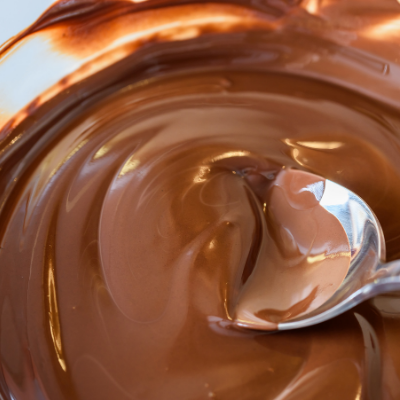 When baking, I like to use chocolate bars instead of the chocolate chips. I find that it melts quickly and smoothly. It is also tastier.
Mixing the Ingredients
Pour the melted chocolate over the Cornflakes and mix well until incorporated.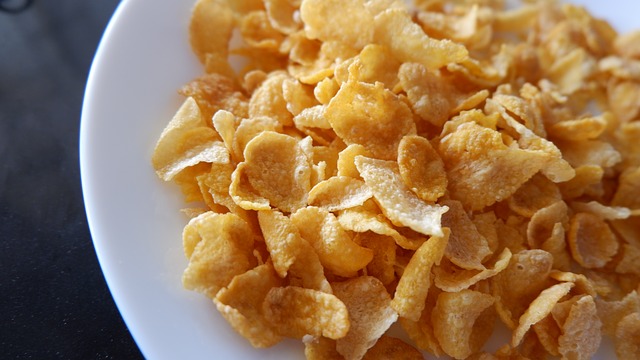 Decorating
Place a little bit of the quantity on each baking cup, and sprinkle them with the sprinkles of your choice.
Let the cookies to cool down completely. They are better served cold.
How Long Can You Keep No-Bake Cookies?
They can last up to 2 weeks in the fridge. As long you cover them in parchment paper and place them in an airtight container.
Tasks For Little Ones
Adding the Cornflakes to the melted chocolate
Mixing with the Spatula Cornflakes and the Chocolate
Transferring the cookies into the baking cups
Decorating with Sprinkles
I hope you enjoy making these lovely No-bake Chocolate Cornflakes Cookies with children.
For more baking with children activities, check out these Easy Cookies to Make with Kids