These Pumpkin Spice cookies are a great activity to make with kids. They are kid-friendly and pumpkin cookies for babies also. They're chewy and delicious!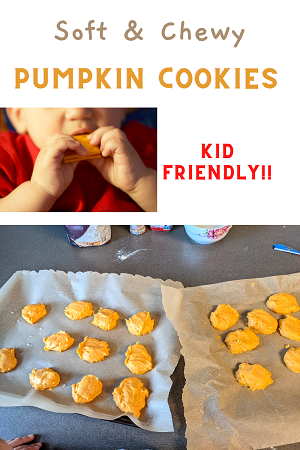 This post contains affiliate links.
These Pumpkin cookies are flavored with Pumpkin and Pumpkin Pie Spice, so they smell wonderful when baking in the oven. Kids will have so much fun mixing and adding sprinkles.
My three-year-old son had so much fun baking these with me.
Your kitchen will be full of flour and that's okay. Because you will make your little ones day…
Baking and decorating cookies are some of the best fun activities to do with kids. They find it similar to playing with playdough but it's edible!
What do children learn from cooking?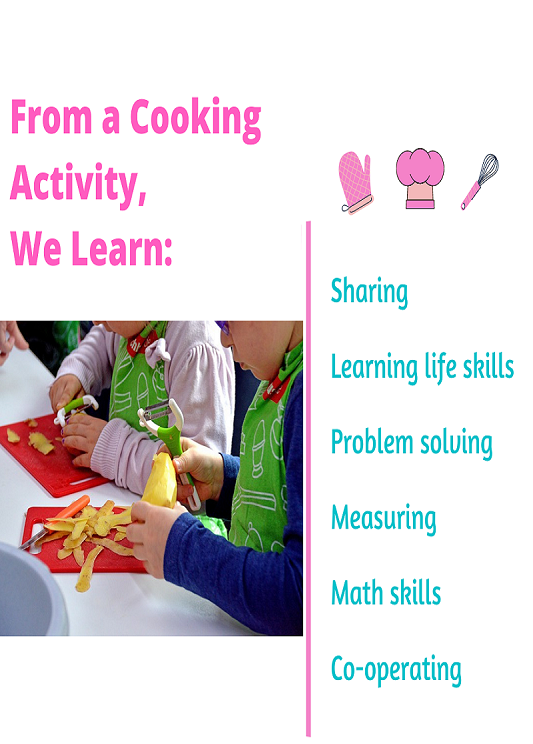 To make these pumpkin Spice cookies with kids, you'll need: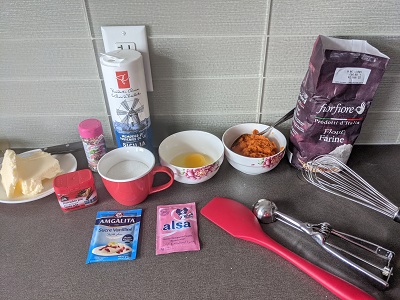 Unsalted Butter (Room Temperature)
Salt
Sugar
Vanilla
Baking Powder
Pumpkin Puree
Pumpkin Pie Spice
1 egg
Unbleached All purpose Flour
Sprinkles
Instructions for these Pumpkin Spice cookies with kids:
Cream the butter, sugar, egg, salt, vanilla, and pumpkin puree together.
Add the Pumpkin Pie Spice and flour, one spoonful at a time, and mix.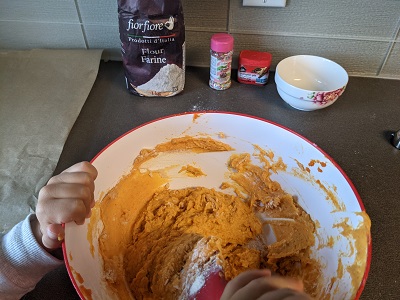 Children love to mix. So let them have fun doing it
In the meantime, Take some baking sheets and place them into your baking pans.
Place your cookies into a baking sheet with the help of an ice cream scoop.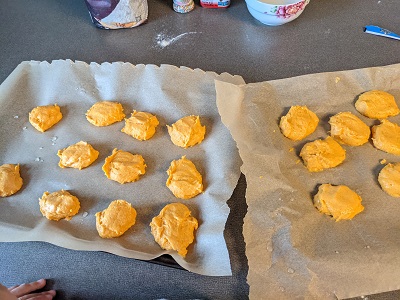 Decore with some Sprinkles and bake them in a preheated oven (375 °F) for 15 to 20 minutes.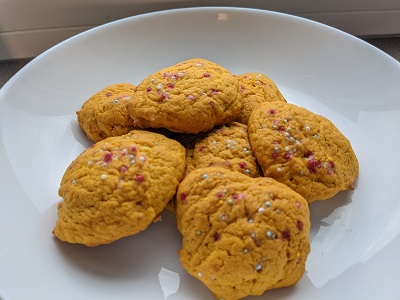 These are best served warm!
Tip:
These cookies stay fresh for up to 3 days. If stored properly in an airtight container.
So preferably, don't make a big quantity…
I hope this kid-friendly recipe was useful! Make them with your little ones to make some good memories 🙂
For more easy cookies to make with kids, check out this link: Easy Holiday Cookies To Make With Kids