These baked Funfetti donuts can be a great activity to make with kids. They are so delicious and very easy to make ( using a cake mix ) and white chocolate glaze.
You can also make them as a last-minute birthday donut too!
Have you ever wondered what's the secret recipe of Tim Horton's donuts or Dunken Donuts? Well, this recipe tastes exactly just like them or even better and way healthier!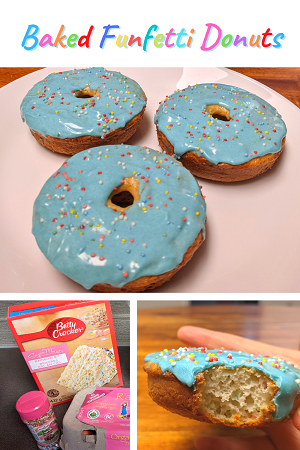 This post contains an affiliate link.
They take like no time at making them and your kitchen will smell wonderful when baking.
For the Blue Chocolate Glaze, It took me 5 mins to make it. ( Using White Chocolate + Blue food coloring)
When making a recipe with kids, I try to simplify the recipe as much as I can to make it easier on me. We want to have fun baking together not feel stressed out.
Little ones love baking and cooking with adults. In fact, it's one of the greatest activities for kids. They get to learn while having fun!
What Do Children Learn From Cooking?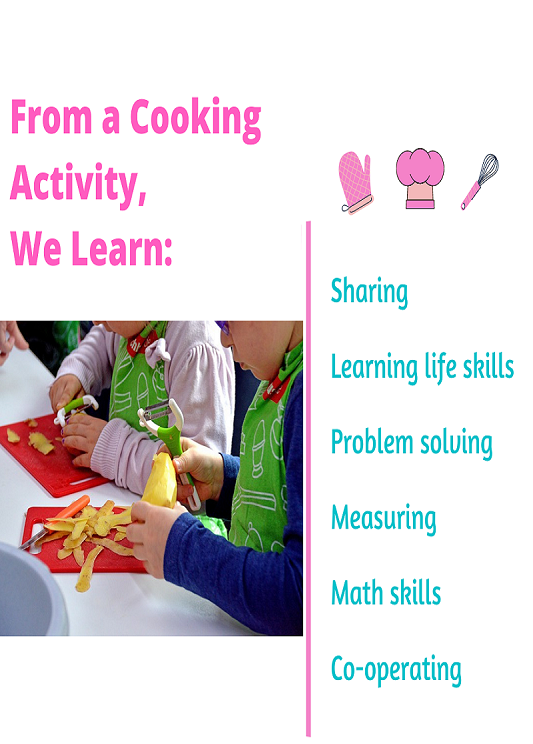 For These baked funfetti donuts (with a cake mix), you'll need: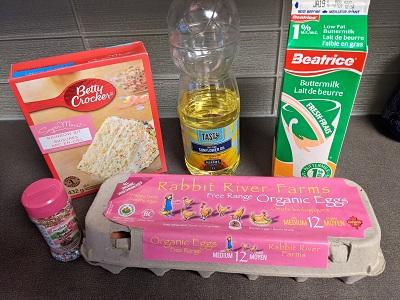 Rainbow kit Cake Mix
1/3 cup Oil
Sprinkles
2 Eggs
1 Cup Buttermilk
Instructions :
Follow the cake mix instructions based on the package.
Tip: I used buttermilk instead of milk for more moistness and to get that old-fashioned buttermilk donut
When done, fill up the donut pan with the batter ( Leave some room for the donuts to rise) and bake them for 15 to 20 mins
When baked, let them cool down before starting the next process.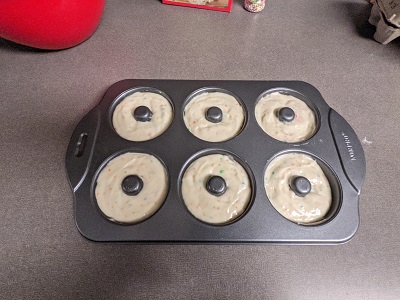 Prep of the blue chocolate glaze for these baked funfetti donuts
Place some good-quality white chocolate in a bowl and melt it in the microwave.
When melted, add a little bit of oil ( for shininess) and the blue color food coloring.
Tip: When choosing the food coloring, make sure to pick one that has oil in it and not water so it doesn't ruin your chocolate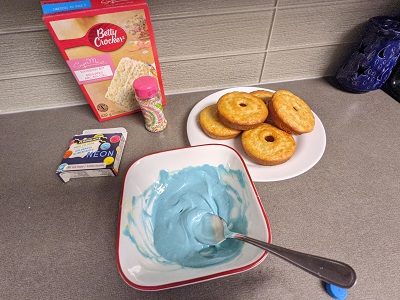 Dip your donuts in the Blue Glaze (if you have mini donuts) but if your donuts are big, use a spoon to glaze your donuts and finish with some sprinkles.
Little ones can help with this step as children love to be creative and decorate 🙂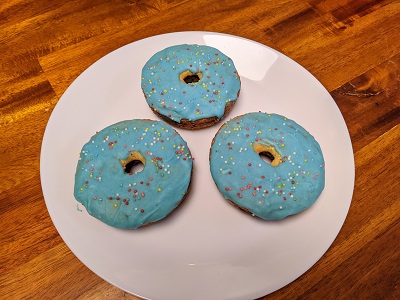 Wait for the chocolate glaze to set before digging in and enjoy! 🙂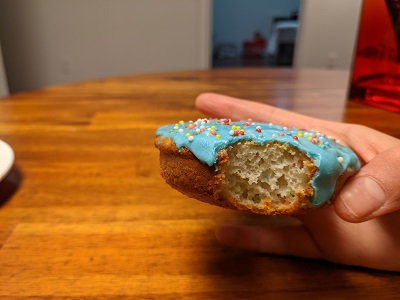 I hope you enjoy making these lovely donuts with children. To make some great memories…
For more baking with children activities, check out these Easy Cookies to Make with Kids