This Seashell art preschool canvas is a great art project for kids during the summer.
This last-minute, easy art is meant for toddlers and preschoolers. It can be a great activity to be set during a birthday theme party for the kids to craft on.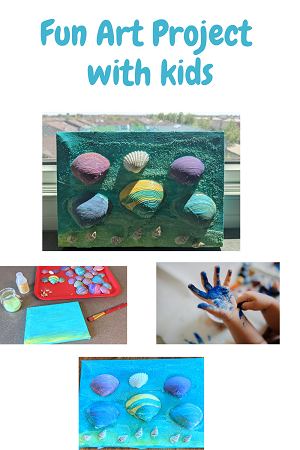 If you are looking for a last-minute and fun activity to calm a group of kids, then look nowhere 🙂
For this Seashell Art Canvas,you'll need:
Step 1: Painting the Seashells
Start by painting the Seashells and set them aside. I used Acrylic Paint because it's shiny and it will give a lovely look to your Canvas.
The color I used are: Pink, Yellow,Blue and Purple
Kids can choose the colors and the designs they'd like.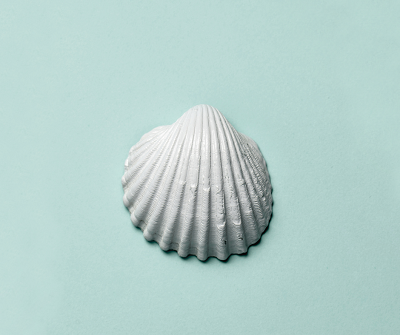 Step 2: Painting the Canvas
While your Seashells are getting dry, Take your Canvas and Paint it in Blue ( As the ocean)
Get creative by using the Green and Yellow colors too to give it the tropical look.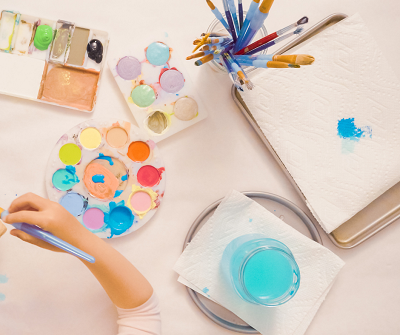 Step 3: Assembling and Collage
Gather all your items and start assembling your beautiful beach themed art canvas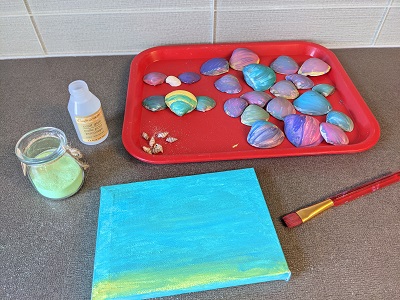 Tip: You don't have to do all the steps in one day.
Divide the work into 3 days (as 3 preschool activities ) and have fun doing this fun Seashell Art Canvas with your preschoolers 🙂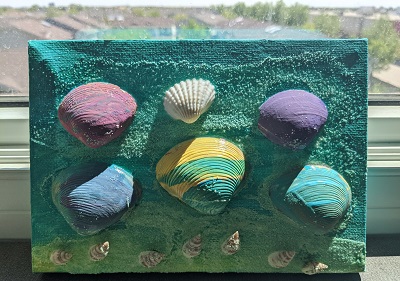 For more easy fun art, check out my other Cupcake Factory Art