Rainbow Fizzies is a great Science Experiment for Toddlers. This will teach 2 things all in one activity. Cause/effect and Chemical reactions.
Toddlers will be amazed by this rainbow fizzies science experiment and they will want to do it again and again.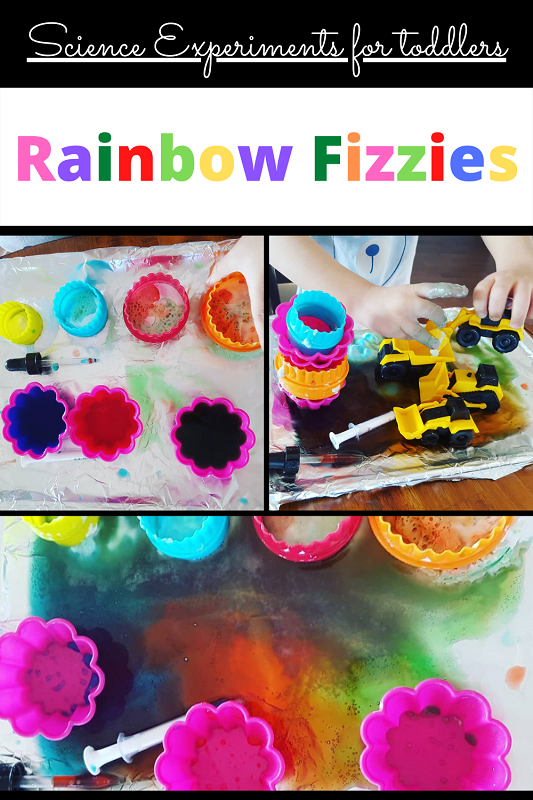 This blog contains affiliate links.
What is Rainbow Fizzies?
Rainbow Fizzies or Fizzy Rainbow Eruption.
It's when the baking soda explode by pouring vinegar and food coloring, creating a beautiful rainbow.
What do kids learn from vinegar and baking soda science activity?
Chemical reactions: The vinegar reacts with baking soda and fizzes
Cause/Effect: When we pour vinegar into the baking soda, we get a reaction.
Set Up of this Rainbow fizzies Science Experiment:
Start by covering a tray with some Aluminum foil (for easy clean up)
Then, place on it some cookie cutters filled with baking soda
Next, Add mini containers filled with vinegar + food coloring .
Lastly, throw in some droppers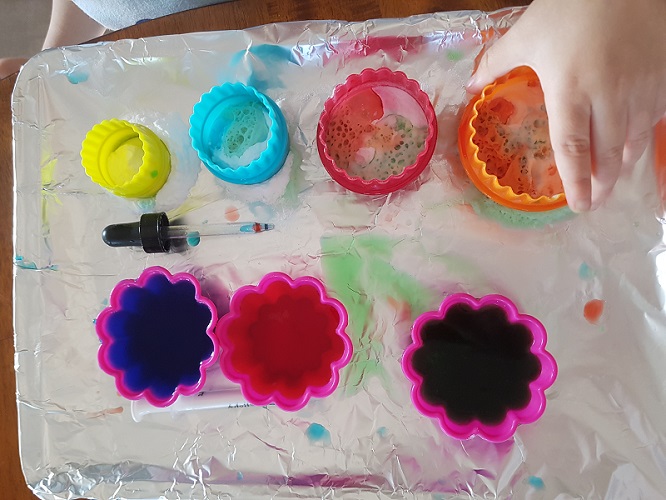 Start by making one, to show the child the reaction that happens and then, invite them to play!
The baking soda reacts to the vinegar and bubbles and fizzes!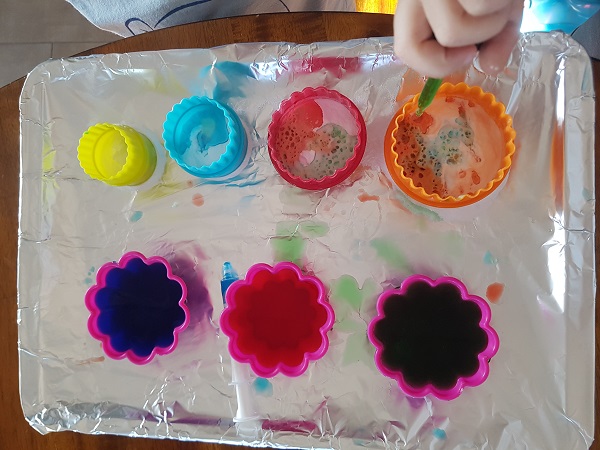 After explaining and teaching the reaction to the child, Let the child play freely without interruptions.
My son, ended up mixing all the colors and it made a lovely Rainbow!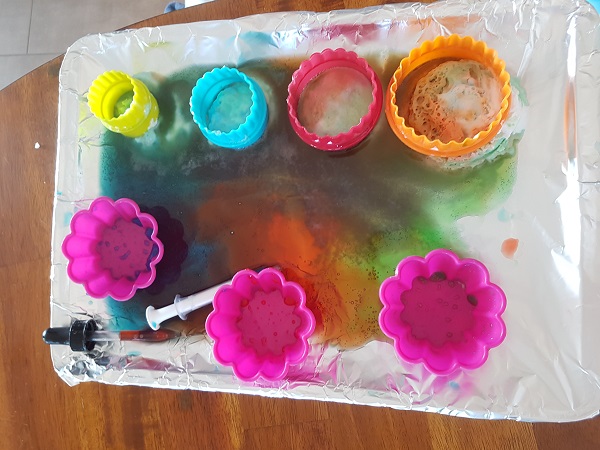 Why free play is important even in Science Activities?
By letting children play freely, you are giving them the ability to use their vivid imaginations and creativity in every play.
As a result, the play will be enriched and extended automatically.
Here is an example:
After making this lovely Rainbow, my son went to grab his favorite mini construction vehicles… And he continued playing, he told me " It's a construction site! " 🙂
The fizzy rainbow experiments turned into construction vehicles in the mud…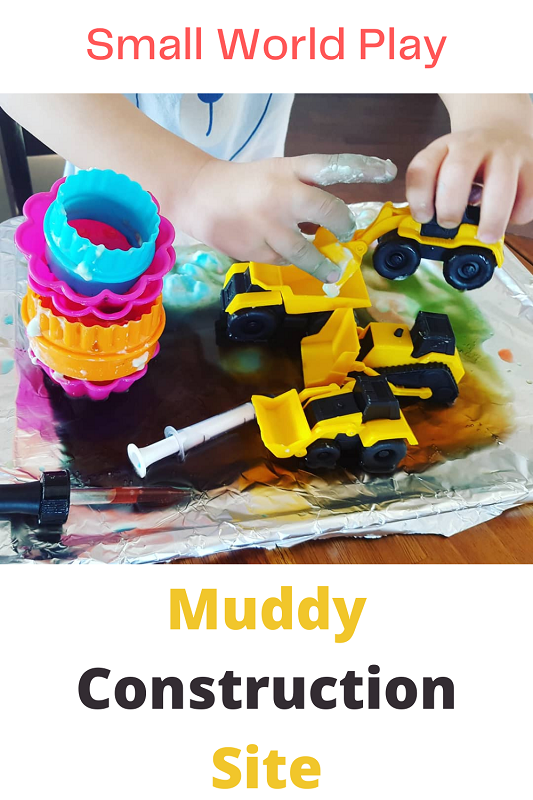 Why are science experiments important for toddlers & preschoolers?
Science activities teach children:
Communication skills
Collaborative skills
Team working
Reasoning, and problem-solving skills.
I hope your little one enjoys this fun Rainbow Fizzies Science Experiment.
For more messy activity, check out my Gak Science activity