This Gooey Gak without borax s a great sensory activity of all the time! It's an activity for preschoolers and also school aged kids.
This post contains affiliate links.

When I was working in a daycare, I used to make it for my group every once in a while and they enjoyed it for hours.
Easy recipe that takes literally 3mins to make. You will need 3 ingredients only!
Ingredients:
Glue
Laundry Liquid Detergent
Food coloring
A mixing bowl and a spoon
Instructions:
Step 1:
Gather the ingredients together.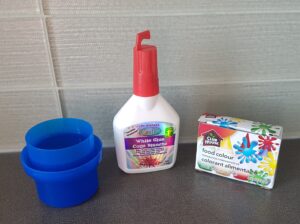 Step 2
Add the color you'd like to the glue and mix well until you reach the color desired.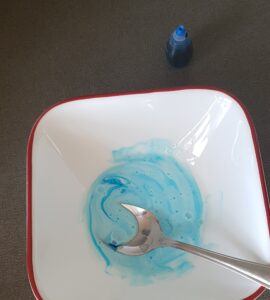 Step 3
Add the liquid detergent bit by bit until reaching the Slime gooey texture.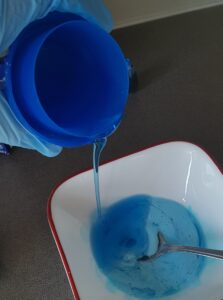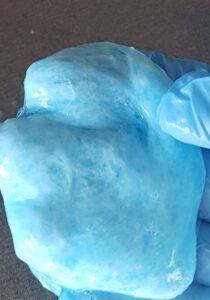 Step 4
Play time!
Give the Slime to the child with some toys and let them develop their creativity!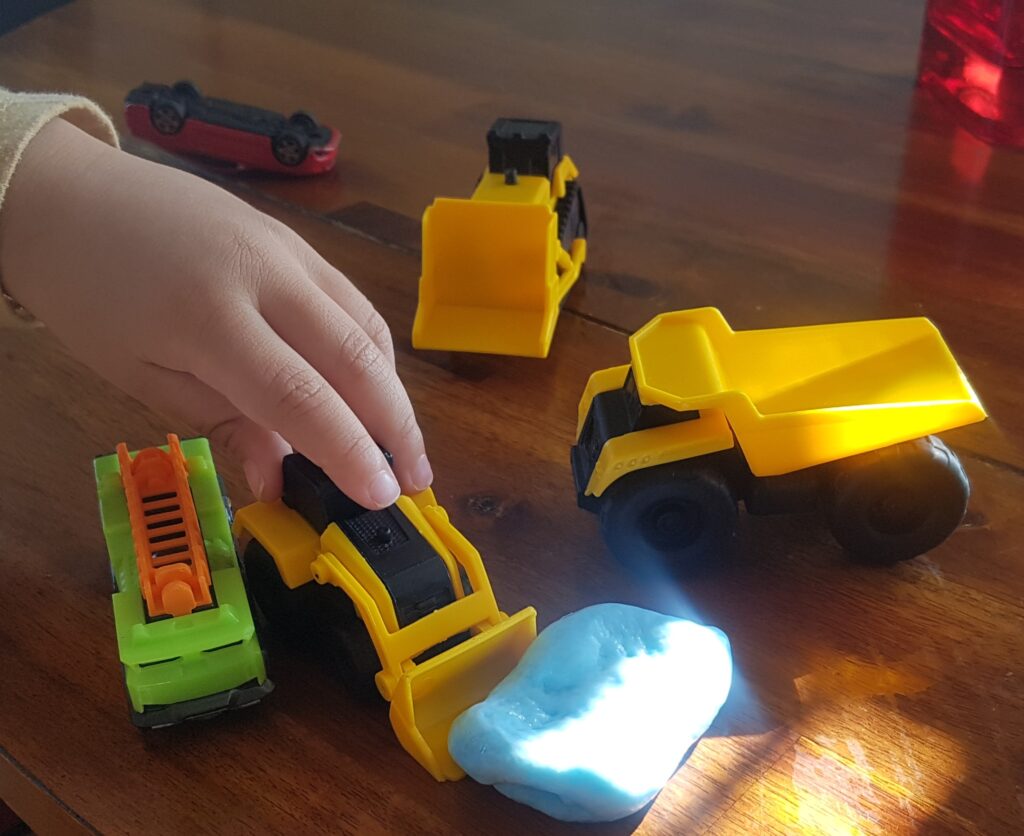 If it's the child's first time to play with it, start by playing with it first to let them get comfortable to touch it.
Some kids, don't like to touch something if it looks strange to them. If it's the case, don't get discouraged. Just keep trying!
Tip:
If you want a Sparkling GAK, use the sparkling Glue instead or a regular one.
---
For a regular Slime, use this Glue!
---
For a Sparkling Slime, use this Glue!
I hope you try this fun Gooey Gak without Borax with your little ones. For more fun educational activities that you can do at home. Check this link