These milk powder cookies for kids are an easy activity to make with preschoolers. 
Cookies are a classic treat that kids love, and these milk powder cookies are no exception. Not only are they delicious, but they're also easy to make and perfect for a fun baking activity.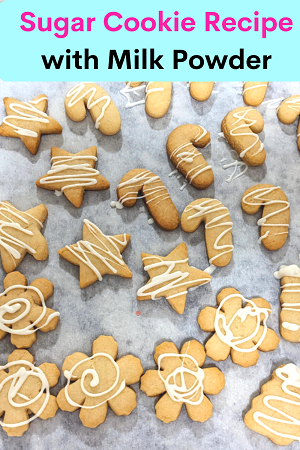 This post contains an affiliate link
Recipe for this powder cookies for kids:
Ingredients:
1 cup all-purpose flour
1/2 cup milk powder (I used Nido)
1/2 cup unsalted butter, softened
1/2 cup granulated sugar
1 egg
1 tsp vanilla extract
1/4 tsp baking powder
Pinch of salt
For decorating: I used chocolate chips, cocoa powder, and white chocolate
Instructions:
Preheat your oven to 350 degrees F (175 degrees C) and line a baking sheet with parchment paper.
In a medium bowl, mix together the flour, milk powder, baking powder, and salt.
In a separate large bowl, beat the butter and sugar together until light and fluffy. Beat in the egg and vanilla extract.
Gradually add the dry ingredients to the butter mixture, mixing until well combined.
At this point, you can separate the dough into two.
one half with cocoa powder and chocolate chips to get chocolate chip cookies.
Using a cookie scoop or spoon, form the dough into balls and place them on the prepared baking sheet.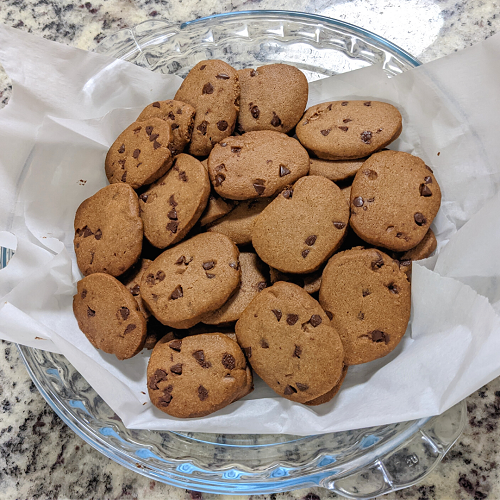 For the other half, leave it plain to get sugar cookies. Roll the dough and cut it with Cookie cutters of your choice, based on the season and occasion.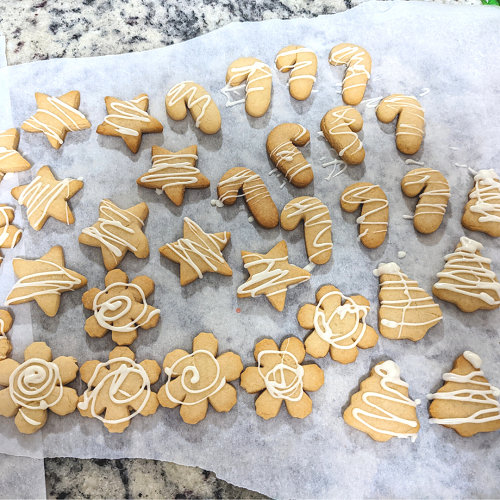 Bake for 12-15 minutes, or until the edges are lightly golden brown.
Allow the cookies to cool on the baking sheet for 5 minutes before transferring them to a wire rack to cool completely.
I decorated the sugar cookies with some white and dark chocolate.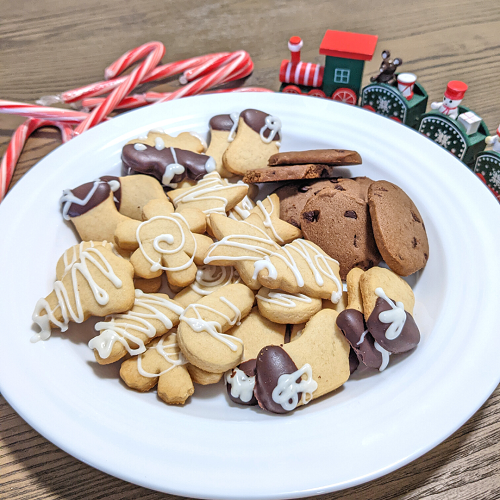 These milk powder cookies are a great way to get kids involved in the kitchen, and they're sure to love the sweet, creamy flavor of the milk powder. You can also decorate them with sprinkles for added fun. Enjoy!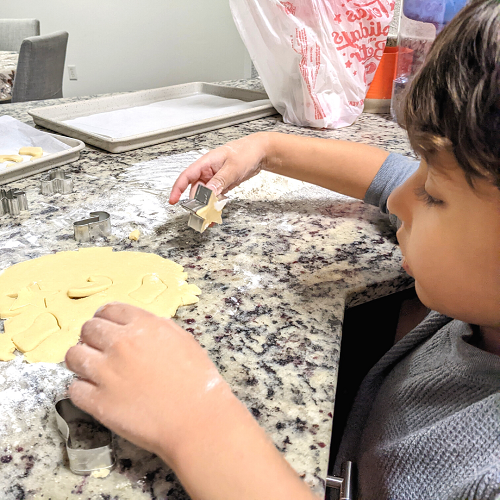 Tip:
Preschoolers can help add the ingredients to the bowl and mix. They can also help with the rolling and cutting…
I hope this kid-friendly recipe was useful! Make them with your little ones to make some good memories
For more cooking activities to do with kids, check out my other kid-friendly recipes. But For Holiday baking with kids, check out these: Gingerbread Cookies