This Kid Friendly Chocolate Banana Walnut Cake is super moist and fluffy with a little bit of crunchiness. A healthy goodness that your little ones will love.
Who doesn't like to bake especially during Fall Season? I love to bake and  make all my favorite recipes from scratch because you decide the quantity of sugar and fat to put. 
This Post contains an affiliate link.
If you and your kids love Banana Bread and  are a Chocolate Amateur, then this cake is right for you. 
Tip: This cake is great for any occasion.
Invite your little ones to help you make this lovely chocolate walnut banana cake and turn it into a fun cooking activity! 🙂 
3 Eggs at room temperature
1 Vanillin or A Splash of Vanilla
1 Tsp of Baking Powder 
A pinch of Salt and Baking Soda
3 Tbsp of Soften Butter
1 Cup of Natural Yogurt
1 Tbsp of Cocoa Powder
3 Bananas
Walnuts
Whole Wheat Flour
Chocolate for icing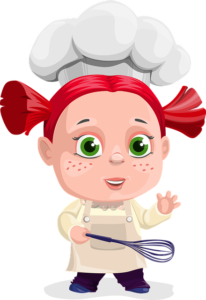 Tasks for little helpers:
Breaking the eggs
Adding the ingredients to the bowl.
Pouring the flour bit by bit.
Mixing the batter
Preheat the oven to 425 degrees. 
Butter you cake pan and set it aside.
In a bowl, whisk together the eggs, bananas, butter, vanilla, yogurt, baking soda, baking powder, cocoa and salt. Add the flour bit by bit to the mixture. Add the Walnuts and mix well until it's incorporated.
 Bake your cake!
 After 30 mins, your cake should be done. Take it out from the oven and let it cool for some couple of minutes.
Melt you chocolate in the microwave with a 1 Tsp of coconut oil.
Pour the chocolate on your cake, let it cool and serve!