These Caramel Sprinkled Apple Donuts can be a great activity to make with kids especially on a chilly Fall day. They are so delicious, easy to make, and a great alternative to unhealthy donuts!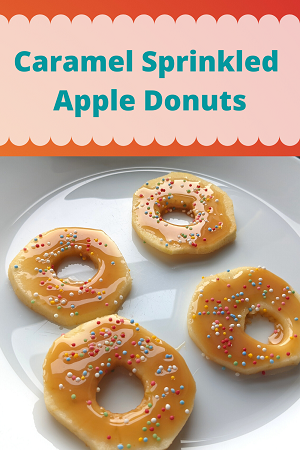 When making a recipe with kids, I always look for easier recipes that are easy and fast, because it's supposed to be a fun activity, right? We want to have fun baking together not feeling stressed out.
Little ones love baking and cooking with adults. In fact, it's one of the greatest activities for kids. They get to learn while having fun!
What do children learn from cooking?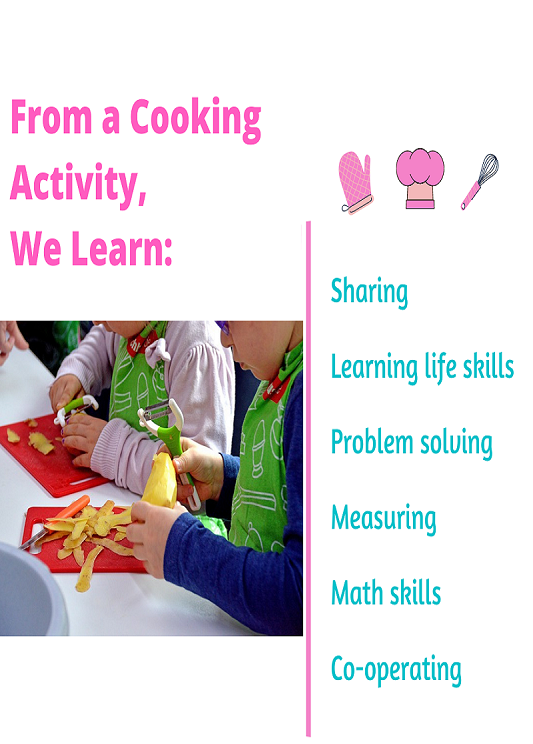 For these Caramel Sprinkled apple donuts, You'll need: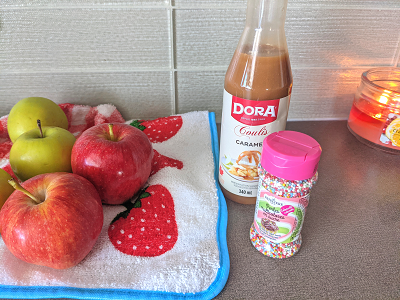 Apples
Caramel Sauce
Spinkles
When choosing the apples, I personally prefer the Granny Smith for making this recipe because their tartness goes perfect with the sweetness of the Caramel.
But since I'm making these for my little boy, I had to use the Gala.
For the preparation:
After you wash and clean your apple, slice them slightly thick. Why? because you don't want your slices to break while you're cutting them…
With the help of the Apple Corer knife, remove the seeds.
Then, remove the apple skin.
Finish by topping your slices with the desired amount of caramel and sprinkles.
Tasks for little ones:
They can rince the apples
They can spread the caramel on top of the slices and decorate with the sprinkles
I hope you enjoy making these lovely Caramel Sprinkled Apple Donuts with children.
For another simple Fall yummy goodness, check out this recipe Vegan Pumpkin Soup
For the Apple Corer Knife: