10 easy Halloween crafts for kids that you can make either at home or daycare from the stuff available nowadays in the market
( Spider Webs, Spiders, Googly Eyes, Scary Pumpkins, Stickers…etc.)
Such a fun holiday because kids gets to enjoy it as well.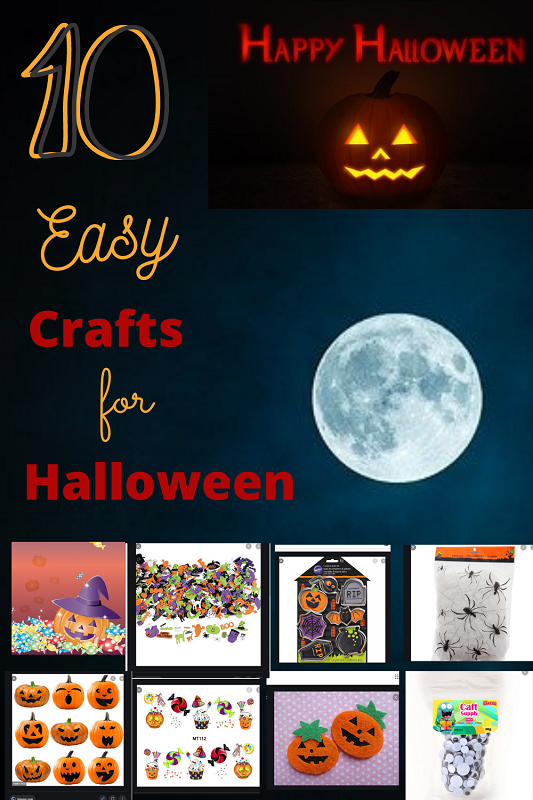 This post contains affiliate links
1) Painting pumpkins with LEGOS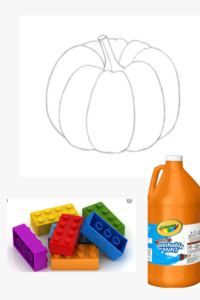 You'll need:
Orange Paint
A plate
A pumpkin Sketch
LEGOS
Instructions:
Pour the Orange paint into the plate
Add the plate to the table with LEGOS and the Pumpkin Sketch
And enjoy the painting!
2) Q-tips Skeleton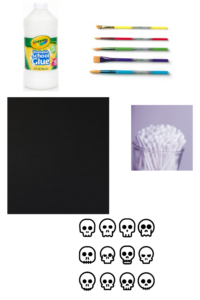 You'll need:
Skeleton faces (you'll get them by drawing them in white paper and cutting them)
Q-tips
Black paper
Glue, brushes and a plate.
Instructions:
Take the plate, add the glue and brushes to it and set it aside.
Put the Q-tips at the table with the Skeleton Heads and the black paper.
Explain to the children what they need to do but remember to let them get creative because kids learn from free play 😉
3) Fun Halloween picture with stickers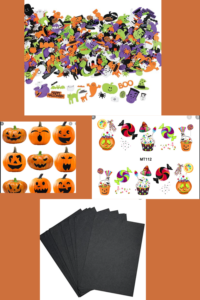 You'll need:
Black paper
Different Halloween stickers ( Pumpkins, candy, dressed up kids, witches…etc.)
Instructions:
Throw in papers and stickers at the table and let them play.
4)Pumpkin Pie Art
This is a great Fall and Thanksgiving activity as well.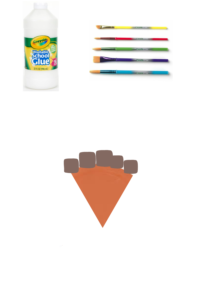 You'll need:
Cut an orange paper into triangles
Cut small squares from brown paper.
Glue in a cup with a brush
Instructions:
Put the pieces in the table with the triangles and the glue
Ask children to make you Pumpkin Pie pieces and let them enjoy!
5) Paper Plate Apple
This is another Fall and Thanksgiving activity as well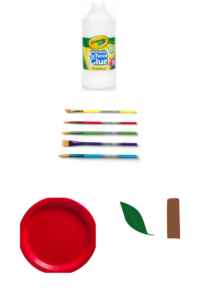 You'll need:
Red paper plates
Cut small rectangles from brown paper
cut leaves shapes from green paper
Glue and brushes
Instructions:
Set up your activity table and invite the children to come join you.
Explain to them!
6) Foil printed art making a fall tree
That's another activity for Fall and Thanksgiving as well.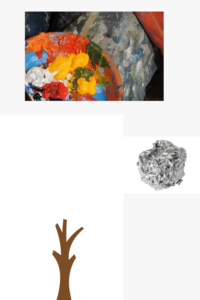 You'll need:
Cut a tree shape from brown paper and stick it in a white paper
A rolled aluminum foil
Fall colors paint in a plate (red, orange , yellow and brown )
Instructions:
Set the activity at the table and explain to children that there's no brushes for painting because they get to paint with the foil
Let them make beautiful trees.
7) Cooperative play: Halloween Canvas
This activity is meant for a group of children in the daycare or a family.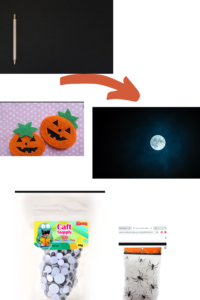 You'll need:
A canvas ( that has been painted in black and let to dry over the night )
A white crayon
Glue and brushes
Some Halloween decorations ( Spider webs, Googly Eyes, Spiders, Felt Pumpkin, Witches…etc. )
Instructions:
Set your table with the material and invite your group.
Explain the activity and divide the tasks between the children.
Ask a child to draw a circle with the white crayon ( that will be the moon )
Another child can color inside the moon with white
Put the glue in small containers with brushes and give to each child his own.
Divide the material between the children.
A child can stick the eyes, another child can stick the pumpkins… and you can switch the roles after if they want to.
8) Hand Skeleton Art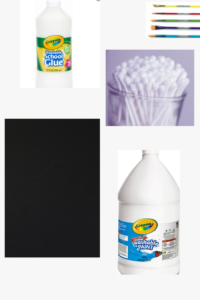 You'll need:
A black paper
Two brushes
white paint
Glue
Q-tips
Instructions:
After you set up the table, ask the child to put his hand in the paper
Wish the brush, paint the shape of his hand into the paper.
After the paint dries, put the glue, the brush and Q-tips in the table and let the child stick them inside the hand.
9) Making a ghost with cotton
You'll need:
Cotton
Black paper
White crayon
Glue, brushes and a small container
Instructions:
Start by putting the glue in the container and put the brush inside
In the paper, draw a ghost.
Set up your activity table and add the cotton.
Invite children to make Halloween ghosts.
10) Painting with Halloween cookie cutters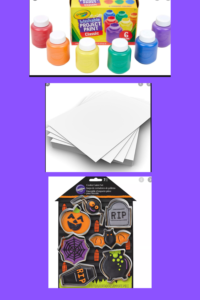 You'll need:
Halloween cookie cutters
Your child's favorite paint colors
White paper
plates
Instructions:
Start by pouring each paint color in a different plate
Give to each child a paper
Add the cookie cutters at the table and let them enjoy.
---
Why free art is important for early childhood development?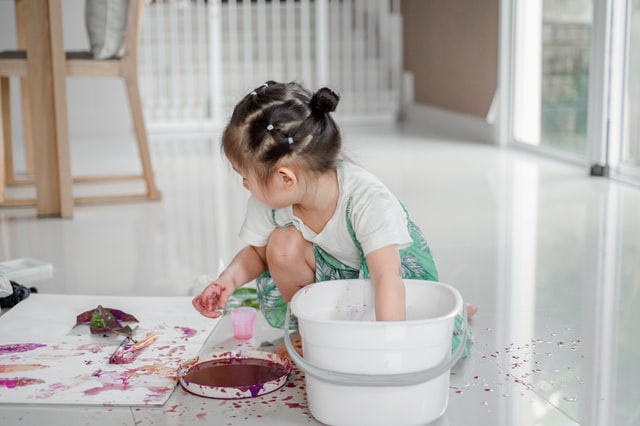 Art is an educational activity to support free play in children. It allows them for exploration and experimentation.

Encouraging a child to be creative not only facilitate learning but can help relieve stress as well.

All you need is crayons and an open mind.
---
What children learn from cooperative play ?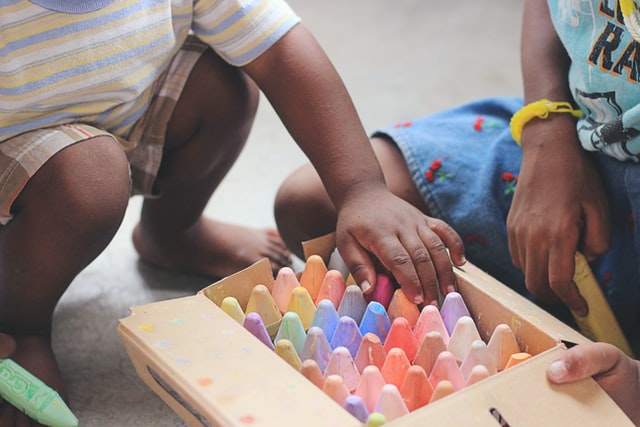 Cooperative play promotes social growth and sharing.

It also teaches them communication, conflict resolution and to be patient
Looking to shop ?
---
I hope you try these easy Halloween crafts for kids. If you're looking for more fun educational Halloween Activities, check this article.