Happy Halloween! Such a fun Holiday, isn't it? Here's 10 Easy Halloween Activities for toddlers and preschoolers that you can do at home.
I find it's easy to plan activities during this time of the year because of the items available in stores…
As an Early Childhood Educator and an artistic person, I enjoy myself going to stores and picking up objects to bring home for beautiful arts or simply to create things with kids such as miniatures.
Also the amount of pumpkins available nowadays… beside carving it, you can make tons of recipes with your little ones and turn it into a cooking activity 😉 Click here for easy Pumpkin Recipes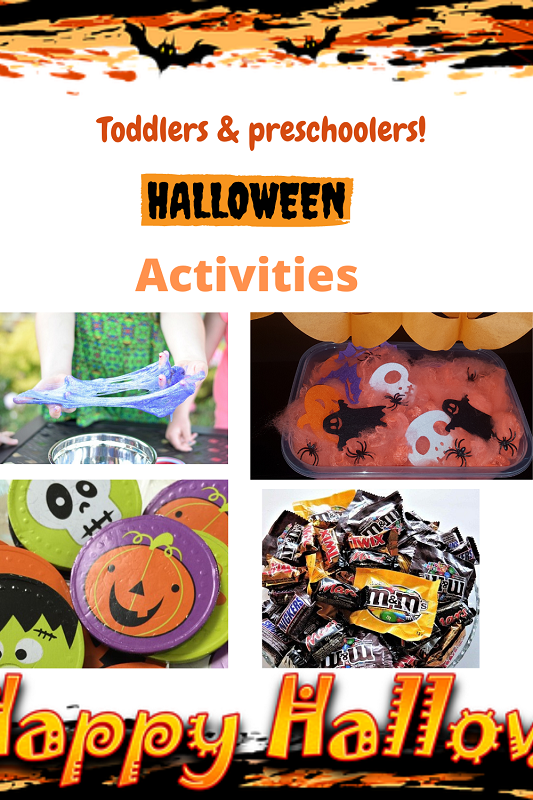 This post contains affiliate links
So, here's the easy 10 Halloween Activities that you can enjoy with your preschoolers or toddlers;
1) Singing Halloween Songs
Singing is a great learning activity for kids. They get to learn in a fun way.
It's the one activity that gets different parts of the brain running.
Click on this link for my 10 Easy Halloween Songs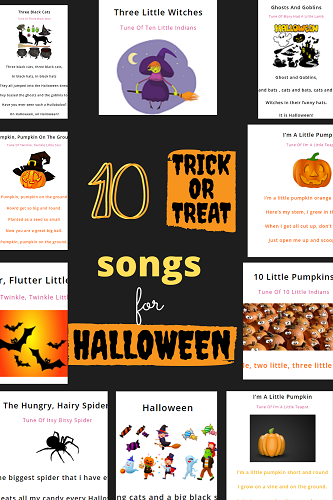 2) Halloween Sensory Bin
If you want to keep your kid busy for a long time with something educational and fun… this is the right activity for you!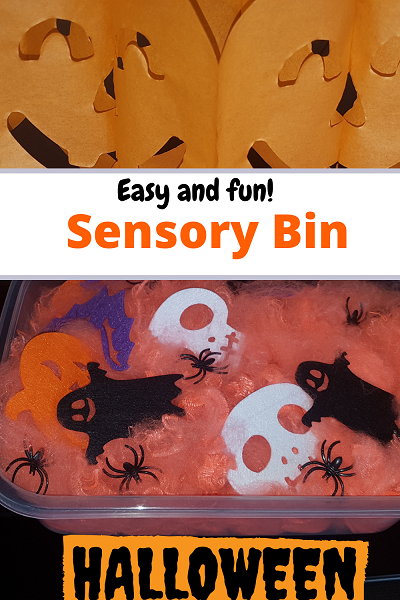 All you need is a bin, a spider net and any Halloween decorations you have.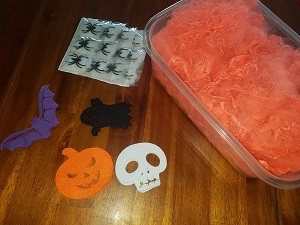 I filled my bin with spider net, some spiders and felt Halloween Shapes to make the play more fun ( cause felt gets stuck to the net… )
N.B: Down below the article, I'll link for you some item ideas to make a beautiful Halloween Sensory bin!
3) Halloween Hunt Game
Hide any Halloween objects you'd like. It can be mini pumpkins , masks or candy… to different corners and mysterious areas in your class or home. And let the fun begin!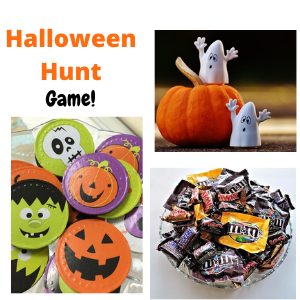 4) Carving A Pumpkin
This is one of all the time activities. Such a great sensory activity… who doesn't like it? and then you can make a yummy soup later from the scratch.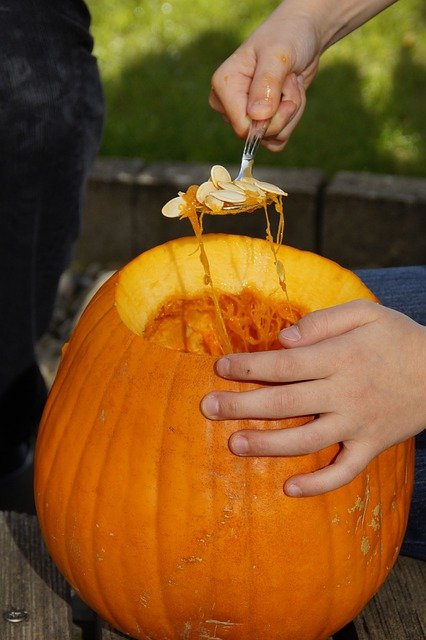 5) Pumpkin Playdough
Playdough is another one of all the time activities that never looses interest. But to make it more fun and seasonal.
Try my easy no cook recipe for pumpkin playdough here!
6) Decorating Halloween Cookies
Cooking is one of the greatest activities that you can try with any group age of children and I guarantee you they will all have fun!
with this activity, kids develop fine motor skills, eye hand coordination , math and science.
So, don't hesitate to try this exciting activity.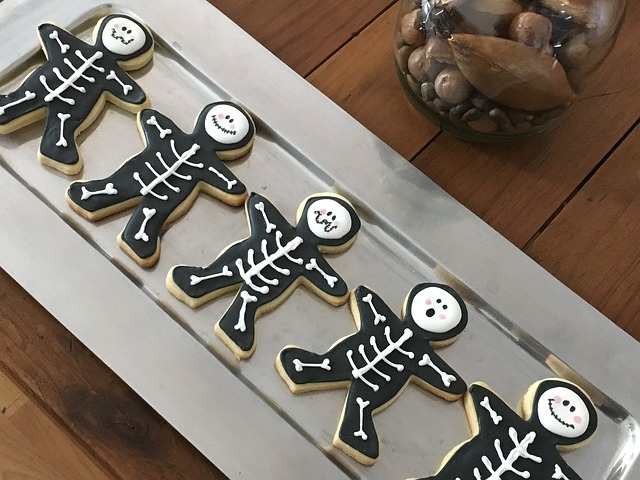 Make some homemade Halloween butter cookies using Halloween cutter shapes in advance.
For the activity, you're only going to need the premade cookies, the icing and let the fun part begin!
N.B : Down below, I'll link for you Halloween cutters if interested to purchase.
7) Halloween Slime
Make any slime ( here's the recipe!) but use the sparkling glue instead of the regular one. Then, add googly eyes and mini Halloween insects.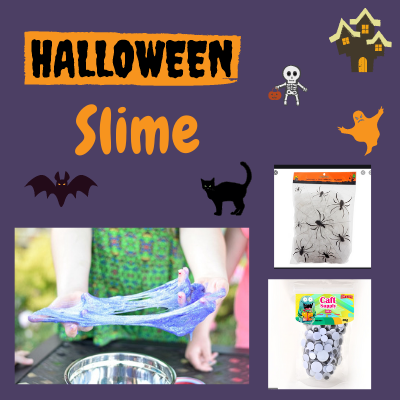 8) Halloween Math Game
For this one, you'll need a toy scale and any Halloween objects.
It can be spiders, felt Halloween figures, mini pumpkins and ghosts… you make the call!
Such a fun activity to teach measurements for kids.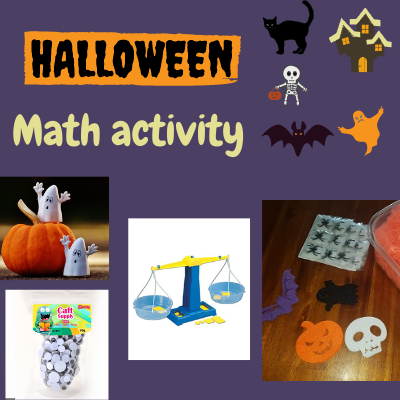 9) Halloween Art
Art is always a great option if you're looking for some quiet time with your little ones.
Check this link for 10 easy Halloween art!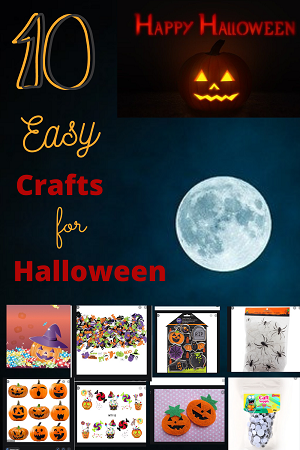 10) Pretending Play
After the kid dress up to go Trick or Treat. Play a fun game and tell him to imitate the character costume he's wearing.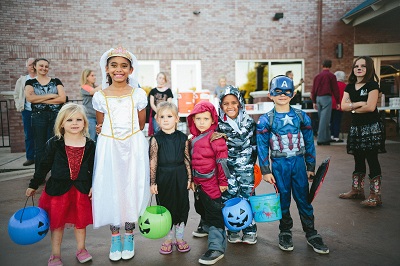 ---
Looking to shop?
---