This Gooey pumpkin Slime is perfect for this season . will keep kids busy for hours and it takes only 5 mins to make.
Kids love to play with Pumpkins
They do also love Slime
So let's make them this fun sensory play that includes both of them!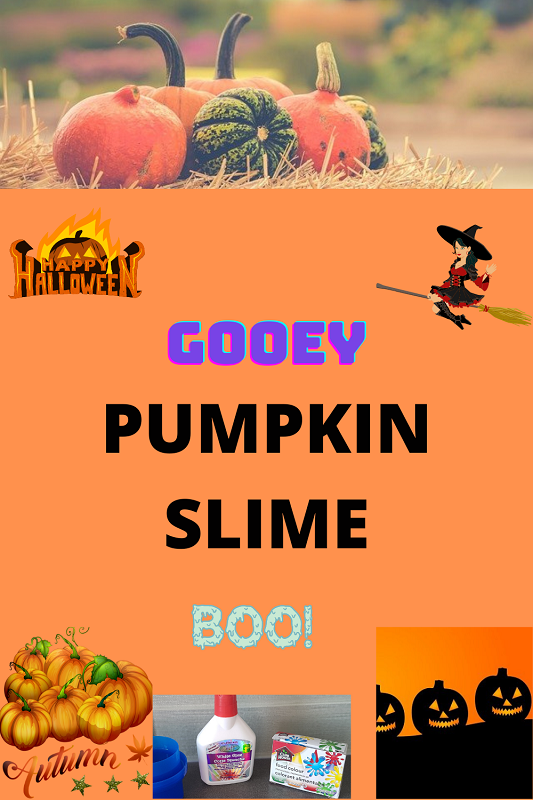 Discloser: This post contains affiliate links.
Why is Sensory Play important for children?
Beside it's a fun and exciting activity.
Sensory play helps children develop language, cognitive, imagination, fine and growth motor skills.
The child develops the 5 senses in 1 play (sight, sound, smell, taste and touch)
For more details about the curriculum of Early Childhood Education and what the child develops, click here!
Ingredients For This Gooey Pumpkin Slime:
Pumpkin Extract
Glue
Food coloring
Laundry Liquid Detergent
A bowl and a spoon
Instructions:
Step 1
Start by mixing colors with the glue in a bowl.
Step 2
Add two drops of yellow and red color to get the orange color.
Step 3
Add a little bit of pumpkin extract and mix well.
Step 4
Add detergent bit by bit until reaching the desired texture of Slime.
Step 5
Play time!
---
Glue:
Pumpkin Essence:
I hope you try this gooey pumpkin slime with your little ones. For more fun pumpkin recipes, check this easy no cook Pumpkin Playdough