These easy buttermilk pancakes for kids are so easy to make. It will take you 5 minutes if you are a busy mom. It is an easy pancake recipe for kids to make also.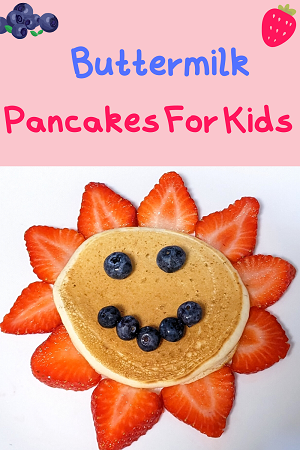 This post might contain an affiliate link
Recipe for this easy buttermilk pancakes for kids
Ingredients:
1 Egg
1 cup Buttermilk
1 Tbsp Sugar
Salt, Vanilla, Baking Soda, Baking Powder
1 Tbsp Oil
2 cups Flour
Instructions:
In a bowl, whisk together the egg with buttermilk along with the sugar, salt, baking soda, baking powder, and oil.
Add the flour bit by bit until you reach the desired consistency.
Place your pancake skillet over the stove on high heat. When done reduce the heat to over medium and cook them.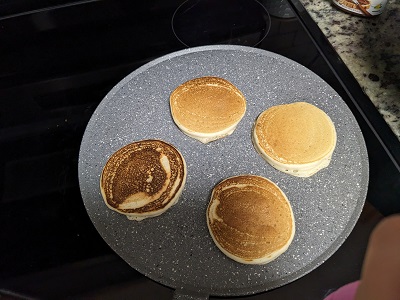 When done, make them kid-friendly by decorating them either like a Teddy Bear Pancake or a Sunshine Pancake With Strawberries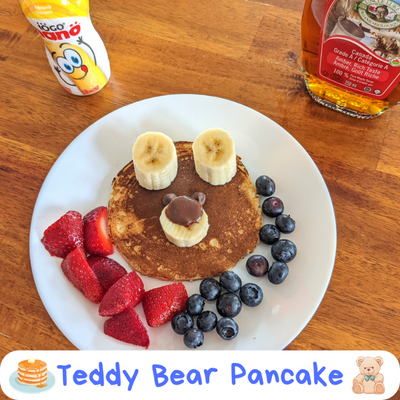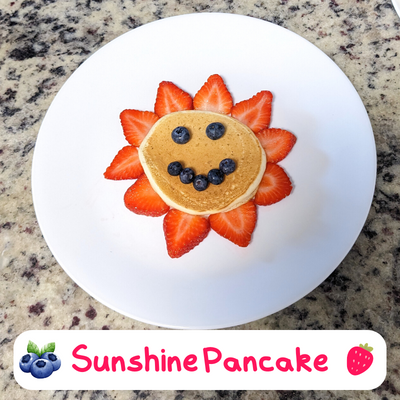 By decorating pancakes, you get to make the kids eat more fruits.
Personally, I like to enjoy them old-fashioned with some butter and Maple Syrup.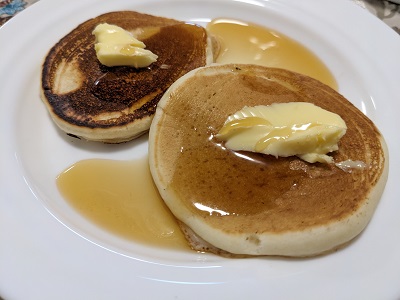 Making these easy buttermilk pancakes is a fun and easy activity that kids can help with. Let them measure out the ingredients and assist with the whisking. It's a great way to get them excited about healthy eating and cooking.
If you're looking for a delicious smoothie to accompany these pancakes for breakfast, try this banana pineapple smoothie

What Do Kids Learn From A Cooking Activity?
Cooking activities can teach children a variety of skills, such as following directions, measuring ingredients, and basic kitchen safety. They can also promote creativity and self-expression as children learn to experiment with different ingredients and flavors. Additionally, cooking can help children develop their fine motor skills as they mix, stir, and chop ingredients. Cooking can also be a great way to teach children about nutrition and healthy eating habits. And also it can be a great opportunity for kids to bond with their family and friends.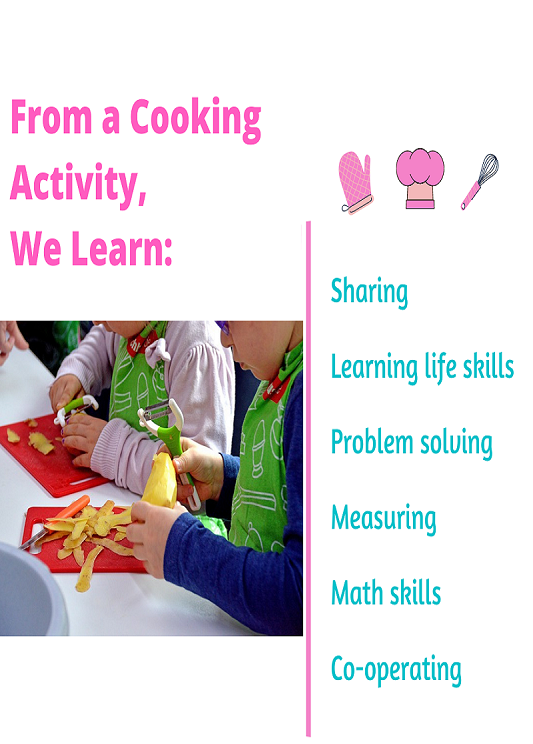 N.B: If you're interested in my pancake skillet, Here's this link from Amazon: Pancake Skillet